Description
Celebrate A-WOL's 15 year anniversary season!
Become a season ticket holder!
---


Season Ticket Holders get:
VIP entrance (first in the door)
Special inviitiation to an exclusive open studio at A-WOL Dance Collective
Discounted Ticket Rates
Season Tickets Sponsors Enjoy:
Invitation to the VIP event at Art in the Dark
VIP entrance (first in the door)
Special invitiation to an exclusive open studio at A-WOL Dance Collective
Discounted Ticket Rates
Name listing in our season programs and website
The sponsorship portion of your purchase is tax-deductible
15 Year Anniversary Season Includes:
Left of Center, A-WOL Warehouse Theater
Feb 16-18, Feb 23-25 and March 2-4 (Fridays and Saturday 8pm, Sundays 5pm)
Enjoy this exclusive, limited seating audience-immersive production of one of A-WOL's very favorite productions, Left of Center. Originally set in the lower region of the Mary S Young Park and on the brick plaza of the Portland World Trade Center in 2009 (and then again at the Arciform space in 2012), this quirky intriguing setting will take you into the mind of a woman who can't decide if she is awake or in a deep dream state. In this edition, audience will sit in the round and experience unexpected alterations of set pieces, a floating bed, live marionettes and more.
2012 Promo Reel
Art in the Dark, 10 Laws, featuring a live soundtrack by East Forest, Mary S. Young Park in West Linn
August 3-5 and August 10-12
Settle in under the summer stars and trees of a local state Oregon park.
This multi-stage performance of dancers dangling from cables in the trees will bring magic to your evening. Set to the nature-driven, electro-acoustic music of East Forest, performers will transport you deeper into the beauty of the woods around you.
2014 Promo Reel
"East Forest is tied to both nature and to everyday urban life, giving it the qualities of a sort of ethereal and mystical modern-day fairytale. It's just blissful." (NPR)
ADD-ON:
Toy Box, A-WOL Warehouse Theater presented by the A-WOL Aeros, A-WOL's youth training company
Dec 9-10 (12/9: 5pm, 12/10: 2pm) and Dec 16-17 (12/16: 1pm and 5pm, 12/17: 2pm)
Ticket purchasers will be contacted by A-WOL to arrange dates and specifics for each show. For questions, email fly@awoldance.org.
Tickets are final sale. No refunds will be given. If you need to trade or sell your tickets at face value, please consider doing so on our facebook page or our facebook event page.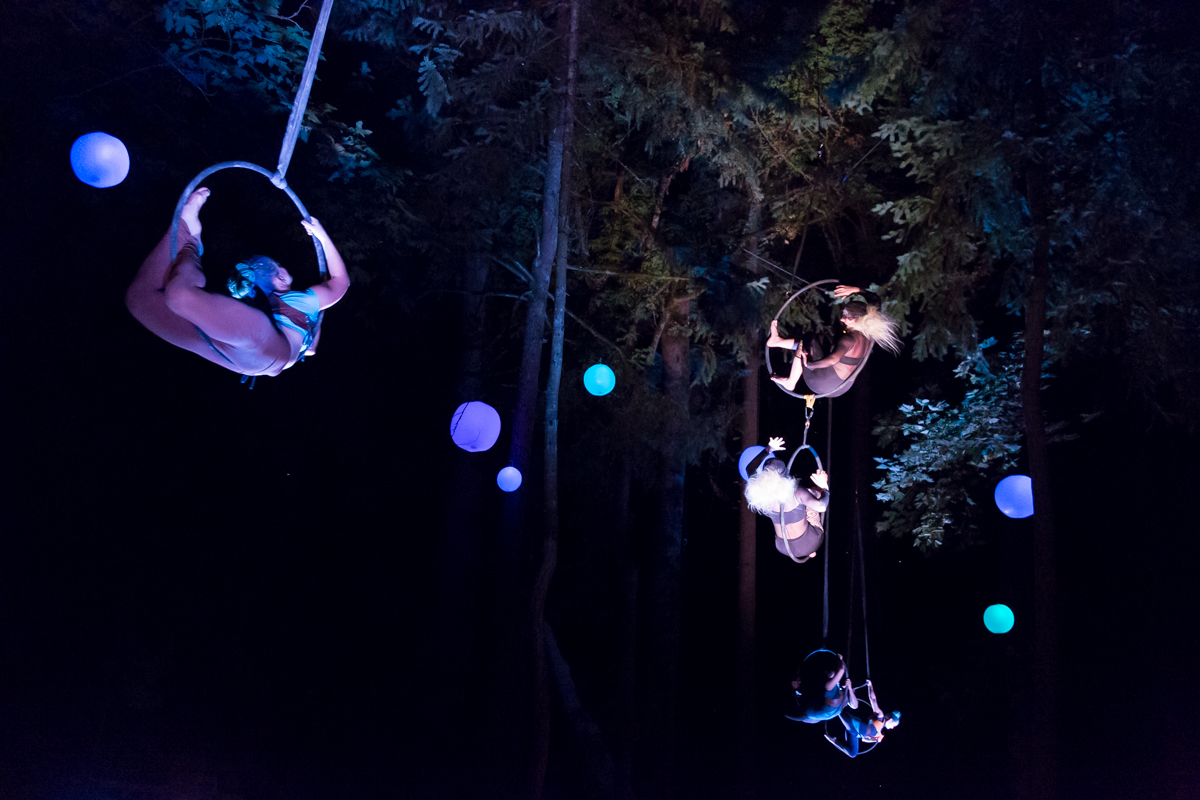 Art in the Dark 2016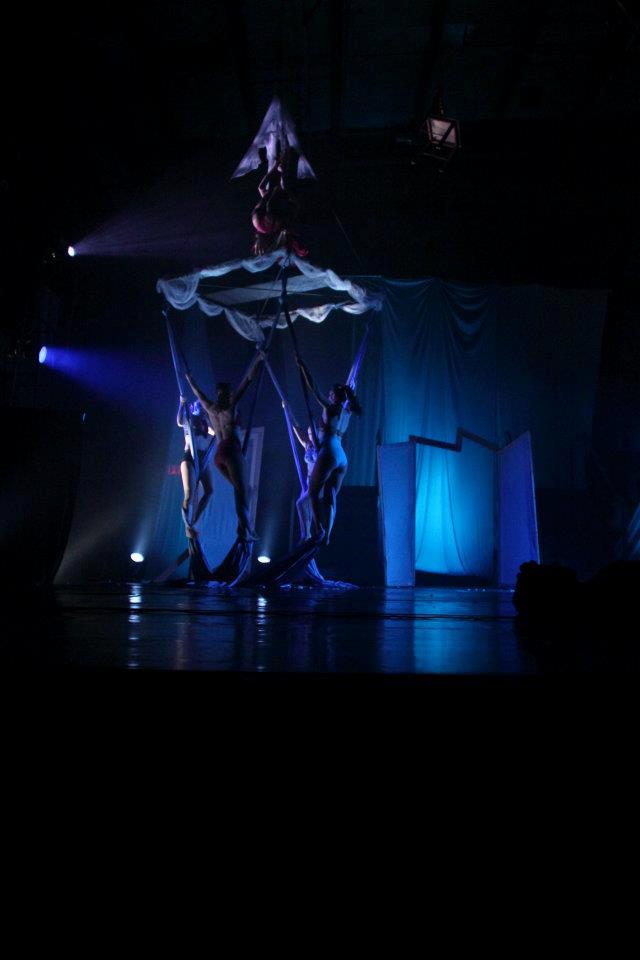 Left of Center 2012