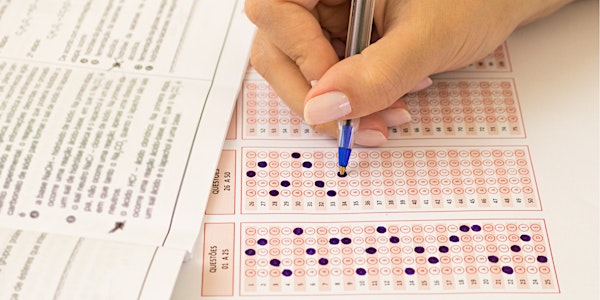 A Winning SAT/ACT Game Plan - 4p PST / 6p CST / 7p EST
Gauge the role of standardized tests in the college application process & formulate a manageable plan that ties to your student's goals.
About this event
STARTING @ 4p PST / 6p CST / 7p EST
Just like much of the college application process, the role and importance of standardized tests have changed a lot over the past year. With the SAT coming up on December 3, and the ACT on December 10, this workshop will help you gauge the importance of standardized tests for your student and formulate a manageable game plan specific to them. Answering questions like, "Should my student retake the same test or try another?" or "How much should my student invest in standardized tests?", you will walk away with a better understanding of the standardized testing landscape and how your student should move forward.
TOPICS COVERED:
ACT vs SAT: What's the difference? Which test should your student take? How to determine which is best for them?
Planning: Creating a test prep roadmap, including how to prepare, when, and how many times to take the test.
Scores: What is an acceptable score? How much can we expect my student's score to improve? Strategies & tips to improve scores.
Score Submission: Should my student submit their scores? Do we have to submit all of their scores? Should we utilize college superscoring? What is test-optional?
Testing Accommodations
BONUS CONTENT
All attendees will receive a recording of the webinar, presentation notes, and free college planning resources.
After the presentation, there will be a live Q&A with our speaker.