Description
Would you like to learn the No. 1 Key to Success and true Fulfilment? Well, it's how you deeply perceive yourself, your Self Image. Confidence isn't something we're born with, it's developed. If you're raised with praise, it's likely you have a very strong self esteem and belief in you. If you grew up with criticism or high demands or if you experienced a so-called high emotional impact in life (highly emotional event like loss of a loved one, business crash, being let go from a job you loved, break up, divorce and so on) confidence crumbles and most of us don't have the technology to change it into a better model.
We can never outperform our deepest, subconscious thoughts about ourselves. The thoughts of who we are, how much we're worth and what we're capable of set a limit to our accomplishment. We're the only ones who can identify and change our self image and if you're looking to make a leap with your results, you first need to become the person who has accomplished these results, mentally and in your daily activities. Learn how to change the image of you and watch your results skyrocket!
Are you interested in permanent shift in:
public speaking, setting up online presence, confidence at job interviews
sales & presenting your business idea
the income you earn
attracting your partner or transforming current relationships
your fitness & weight
more…
THEN THIS EVENT IS FOR YOU!
It's not who I am that's holding me back. It's who I think I'm not.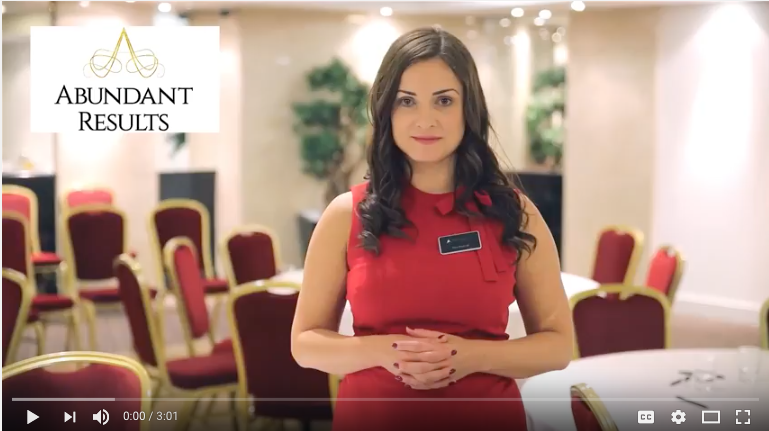 Join us in Dublin on Saturday 5th May 2018 where Ewa will be sharing proven tools and tips straight from Bob Proctor, considered one of the best success teachers in the world. We will learn the following:
Where does our self esteem come from
How to replace critical inner voice into healthy, empowering one that helps you move mountains
How to think, act & feel like the person who's accomplished your goals now
Thinking Into Results – a proven tool to permanent shift in confidence and belief in what you're capable of
Thinking Into Results is a world class process for setting and achieving worthy goals, designed by Bob Proctor and Sandy Gallagher and coached by Ewa Pietrzak. 'Let me show you how you can achieve your goals, easier and faster than you ever thought before! Come and join me in uncovering your potential'
Ewa Pietrzak