Join us for an evening of Afghan history, culture, food, music, poetry, and the voice of Afghan women.
About this event
More children in Afghanistan are going hungry than ever before, according to UN data analysed by Save the Children, with 22.8 million people – including almost 14m children – expected to face crisis or emergency levels of food insecurity this winter.
A non-profit fundraising dinner to help feed impoverished families and orphans this upcoming winter season in Afghanistan. In collaboration with Beacon of Hope our funds will go to creating and distributing food packages.
The evening agenda includes a performance of the Afghan traditional dance, live musical performances, poetry, a brief lecture on Afghanistan's history, the voice of Afghan women, a fashion show featuring Afghan women wearing traditional, bejeweled, and colorful dresses, AND a delicious Afghan dinner!
We're excited to show you the Afghanistan the mainstream media never shows!
This is a non-profit event, however, a portion of the ticket sales will go towards hotel fees.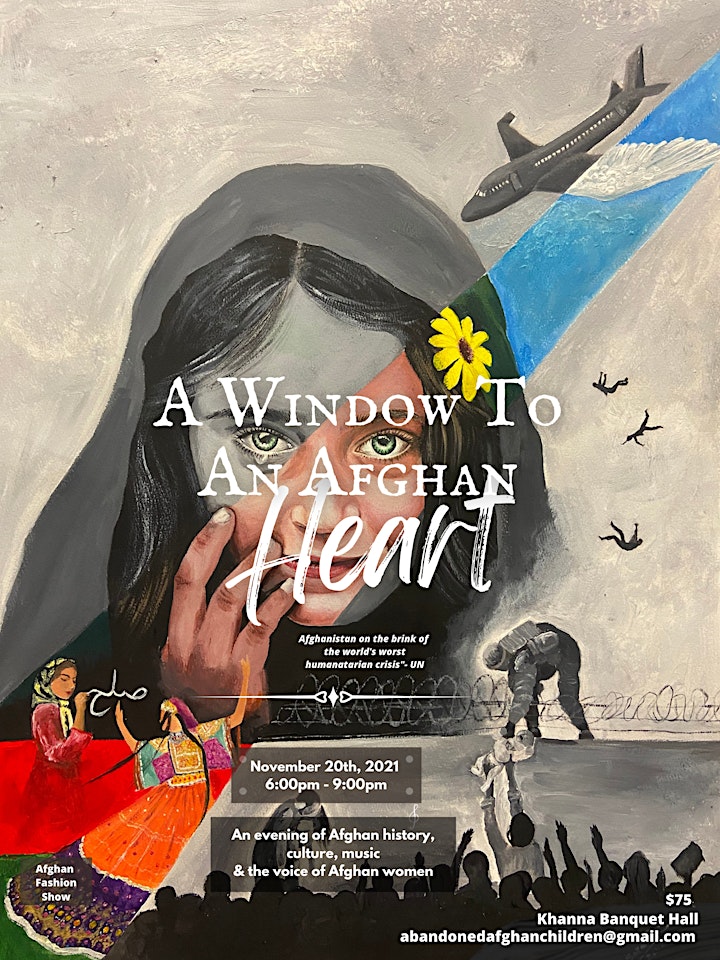 To save the eventbrite fee contact the email address provided on the poster to arrange alternative payment methods.