Two of SF's most famous promoters and DJ's unite for one special intimate Halloween celebration at one of SF's classiest venues: Press Club.
About this Event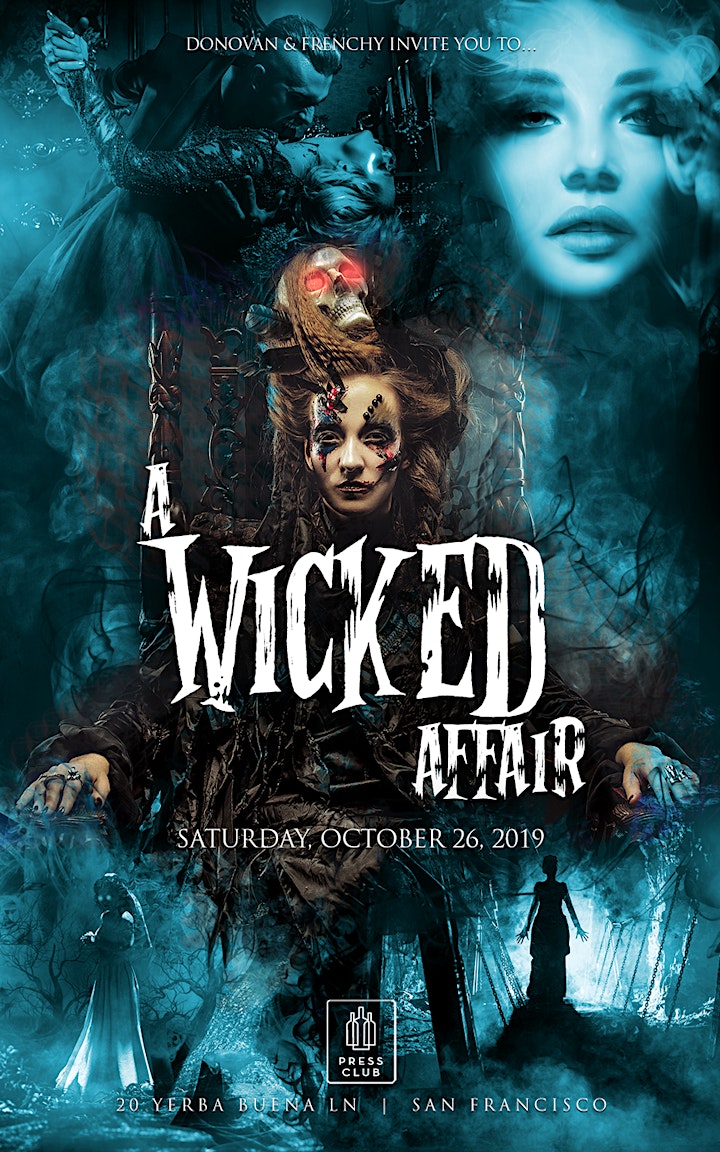 MUSIC BY FRENCHY LE FREAK & DONOVAN
With Special DJ Guest Lorentzo
After the tremendous success of our White Sands party @ La Mar last month (See Pics from White Sands)...

For those looking for something more sophisticated and more intimate to celebrate Halloween on Saturday, October 26th, two of San Francisco's most famous promoters and DJ's for the past 2 decades unite: Donovan & Frenchy le Freak. Donovan & Frenchy have been playing together since 2002 and have produced some of the biggest and most popular Halloween parties in San Francisco.
Donovan's legendary "Haunted Ball" parties at Ana Mandara in Ghirardelli Square (2004-2012) and United States Old Mint Building (2013) were famous for attracting the most beautiful crowds of the Bay Area.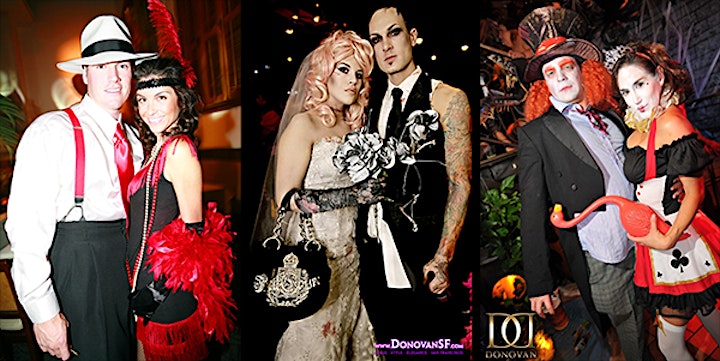 Frenchy's famous "Freaky Tiki" parties at the Tonga Room inside the luxurious Fairmont Hotel - San Francisco (See Pics) (2014-2016) were know for attracting music and dance lovers and the most elaborate costumes.

View Photo Galleries from Frenchy's "Freaky Tiki" Parties @ The Tonga Room (Fairmont Hotel)
2016 (See Pics) || 2015 (See Pics) || 2014 (See Pics)
On Saturday, October 26th, Donovan & Frenchy bring their party communities together at one of chicest and classiest venues in San Francisco: Press Club. Located at the foot of the Four Seasons Hotel, Press Club features award-winning architecture and interior design showcasing one of the most sophisticated and sexy atmospheres for an upscale event such as "A Wicked Affair".

PRESS CLUB
20 Yerba Buena Ln, San Francisco, CA 94103
Please Note: Press Club is sophisticated wine bar and lounge. It serves fine wines, beers and a vast collection of champagnes. Press Club does not offer cocktails or spirits.
21+ Event.