Event Information
Location
Home of Cheryl and Bill Standage
Near cross streets of:
East McKellips and N Ellsworth
Mesa, AZ 85207
Description
Come enjoy a traditional holiday game...with a musical twist! Salonnières' interactive Christmas concert of vocal, violin, and piano music puts a bit of fun and games into a program of beautiful holiday music. The concert lasts about an hour, plus refreshments and socializing afterwards. Exact address will be included in your confirmation email after you RSVP. No need to bring a white elephant gift; Salonnières has it covered! There are no ticket fees, but this professional event is funded entirely by generous audience donations. Thank you for your support!
In a revival of the old European salon tradition, Salonnières is in its 6th season of presenting chamber music concerts in private homes and other elegant venues. The Phoenix based group of soprano (Jamie Alston), violin (Jennifer Rhodes), and piano (Karali Hunter) creates interactive, themed programs centered in classical music yet embraces folk, musical theater, and sacred traditions.
For full concert details and information about Salonnières, visit www.salonnieres.org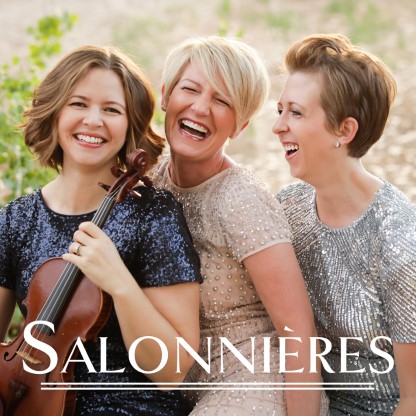 Date and Time
Location
Home of Cheryl and Bill Standage
Near cross streets of:
East McKellips and N Ellsworth
Mesa, AZ 85207