About this Event
Watercolor Painting En Plein Air with Paul Oman
Paul will paint the Farm Table outdoor seating setting in watercolor, on location outdoors (plein air) in the patio area from 12:30-2 pm. His painting will capture the fresh, relaxing atmosphere of Farm Table dining and gardening, with radiant light and shadow. The completed painting will be available for purchase immediately.
Paul Oman paints with watercolor, acrylic, and oil. The fast and free approach of watercolor has become the foundation for how Paul sees and approaches the visual arts in studio, plein air (on location), and as he paints before live audiences. Paul, painting since he was just ten, works full-time using his artistic abilities to bring hope, inspiration, joy, and value into the lives of others through art and its creative process.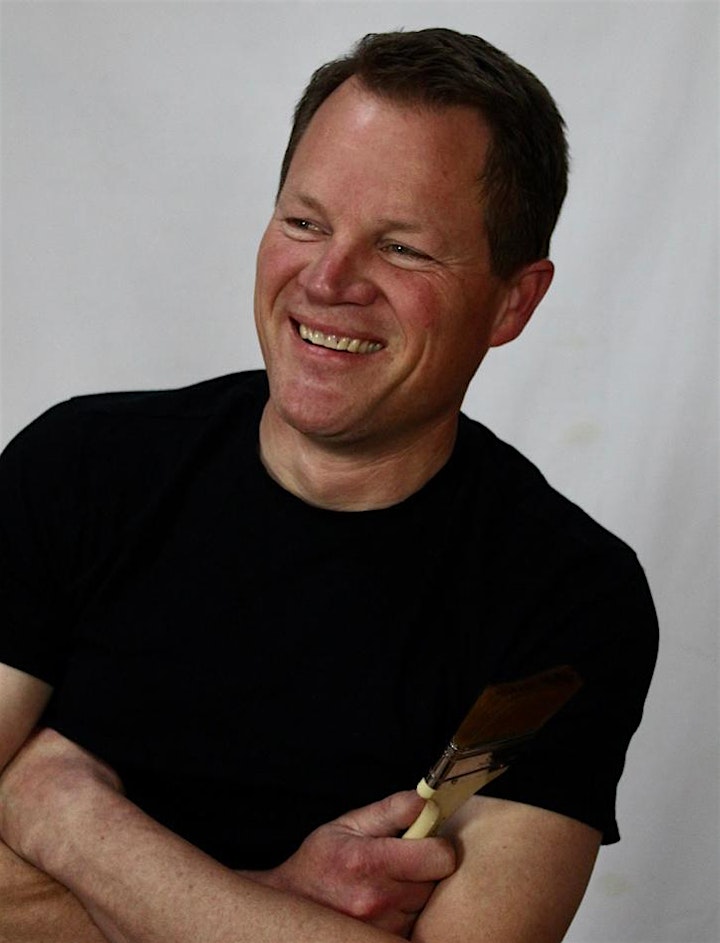 With My Hands, Not My Voice: Artwork by Austin Dix
Meet the Artist!: Austin Dix, along with his parents and sisters will be at Farm Table's patio on Saturday, September 19, from 2-3:30 PM.
Austin's work includes a variety of pieces including ceramic masks, sketches, and paintings on a variety of surfaces.
Austin Dix was born and raised in Amery, Wisconsin. He was diagnosed with Autism Spectrum Disorder when he was 2 ½ years old. Since that time, he has worked diligently with dedicated teachers, therapists, and family members to help him become the talented and hard-working young man that he is today. From a young age, he was drawn to art as a means of both nonverbal expression and relaxation. Austin graduated from Clear Lake High School in 2019, where his lifelong affinity for art began to flourish. When he is not creating, Austin loves to spend time with his family. He also enjoys swimming, playing basketball, and singing along with anything on the radio. Austin has been working at Farm Table for 3 years and is excited for the opportunity to share his art with everyone!