Description
Directly following the Field Day for Grown Ups, is a week of Old School Fun...each day en evening of Recess!
The intended schedule is as follows:
Monday 7/31 Dodgeball
Tuesday 8/1 Kickball
Wednesday 8/2 Volleyball
Thursday 8/3 Flag Football
Friday 8/4 Hide-n-Go Seek
Saturday 8/5 Tag, Freeze Tag, TV Tag, Red Rover, Red Light Green Light
Sunday 8/6 Double Dutch, Hula Hoop, Jump Rope, Limbo, How High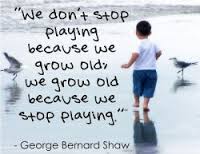 LOCATIONS ARE TO BE DETERMINED. I will update this information here as well as other promotional materials, as the information becomes available.
RSVP so we know how much equipment to bring; otherwise you can't complain!
It is my hopes that the youth will ref and man the activities for us adults this time!
For more information:
email: yesiamhott@gmail.com
text: 617.8381372
Find me: www.facebook.com/the22ndcrest
www.facebook.com/tess.tes.583