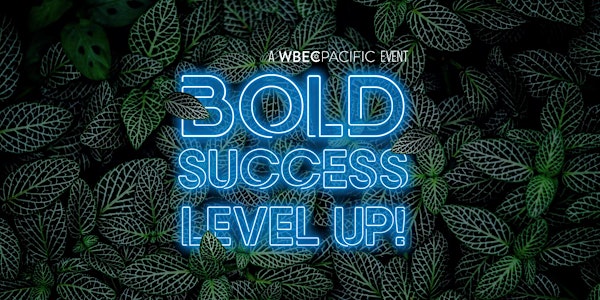 A WBEC-Pacific Event - BOLD Success
When and where
Location
Silicon Valley Capital Club - Fairmont Plaza 50 W. San Fernando Suite 1700 San Jose, CA 95113
Description
BOLD Success LEVEL UP is about taking risks, moving outside of comfort zones, investing in yourself, growing your influence and business.
BOLD Success is transporting WBEs to the future with incredible insight to futureproofing yourself and your business by leveling up your network, funding options, corporate sales strategy and deepening relationships with the WBEC-Pacific peer group.
The conference is focused on driving connections to provide sustainable opportunities for WBEs through WBE to WBE and corporate to WBE connections by introducing a vendor showcase and bringing back smart badge technology during the first day of the program.
Experts include multi-generational business owners, sales experts that have sat on all sides of the purchasing table, female executives that are transforming the corporate landscape and a key individual that will share how to level up from entrepreneurship hustle.
For more event information, please visit BOLDSuccess.org.