Description
This is a study about compassion, listening, and how we perform empathy. Particularly, this is an exploration of how visual storytelling can enhance how we understand and communicate about these concepts.
The film is a dramatic narrative inspired by the article by Dr. Sarah Tracy and Timothy Huffman, Compassion in the Face of Terror: A Case Study of Recognizing Suffering, Co-Creating Hope, and Developing Trust in the Case of a Would-Be School Shooting.
The film is written, directed and produced by Rosalie Fisher and uses a narrative structure (in what is often referred to as "documentary" form) to report the events that the article explored, and the correlating factors and implications.
The visual mode of film in particular has the potential to not only be a catalyst for dialogue, but for long-lasting reverberations and social change.
Join us for an evening of dialogue at this film screening event!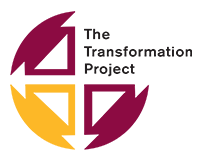 This event is sponsored by The Transformation Project, The Hugh Downs School of Human Communication