A Wave of Shareholder Activism Hits Japan's Shores (POSTPONED)
Description
(Update) Our event titled, "A Wave of Shareholder Activism Hits Japan's Shores" will not take place at this time per University guidelines in response to COVID-19. Thank you for your kind understanding and support during this challenging time. We will update our event website as we learn more about the situation.
CJEB welcomes you to a lunchtime event:

A Wave of Shareholder Activism Hits Japan's Shores (POSTPONED)

Tuesday, April 7, 2020 | 12:30-1:45 PM (Lunch will be provided.)
Room 140, Uris Hall, Columbia Business School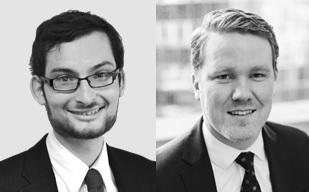 Featuring:
Josh Black

Editor-in-Chief, Activist Insight
Timothy Foley
Director of Research, Chalkstream Capital Group, L.P.
Moderated by:
Alicia Ogawa
Director, Project on Japanese Corporate Governance and Stewardship,
Center on Japanese Economy and Business, Columbia Business School
What you'll learn:
Shareholder activism, in which investors use their voting rights to push for significant change in the companies whose shares they own, has been the top performing fund management strategy for the past several years.

While the US/Europe has seen the greatest number of shareholder campaigns for the past decade, Japan is now experiencing the highest level of activist investment in the world.

The speakers will shed light on why activists are turning their attention away form the US/Europe to focus on Japan, what are the tactics they are using, and what is the outlook for their success in Japan.

Biographies:
Mr. Josh Black is the editor-in-chief of Activist Insight, managing a team of eight journalists to produce the company's news, publications, vulnerability reports, and public relations. He also regularly writes columns and feature articles for Activist Insight.

In 2014, Mr. Black launched the Activist Investing Annual Review and the first magazine dedicated to shareholder activism, now known as Activist Insight Monthly. Josh is regularly interviewed by the media as an expert on shareholder activism, and also speaks at conferences on a frequent basis.

Josh graduated in Modern History from the University of Leeds in 2009 and in Russian and East European Studies from the University of Oxford in 2013, working in financial services in London in between.

Mr. Timothy Foley is Director of Research at Chalkstream Capital Group, L.P., a private investment management company, which he joined in 2013. Tim has dedicated a large part of his time at Chalkstream to investments in Asia, particularly in Korea and Japan. Prior to Chalkstream, Tim was a Senior Research Analyst at EFG Asset Management, a consultant at Credit Suisse and an analyst at Archery Capital. Tim graduated from Hamilton College in Clinton, NY with a BA in economics.
Lunch will be served. Advance registration is required.

Contact: cjeb@gsb.columbia.edu
Please kindly note the following:
Registration will begin at 12:00 pm. All guests must be seated by 12:30 pm.

Please arrive early as seating will be filled on a first-come, first-served basis. The registration does not guarantee your admission.

By attending, you consent to appearing in any photos or videos produced by the event organizer or affiliated third parties.

No personal recordings are allowed.