Description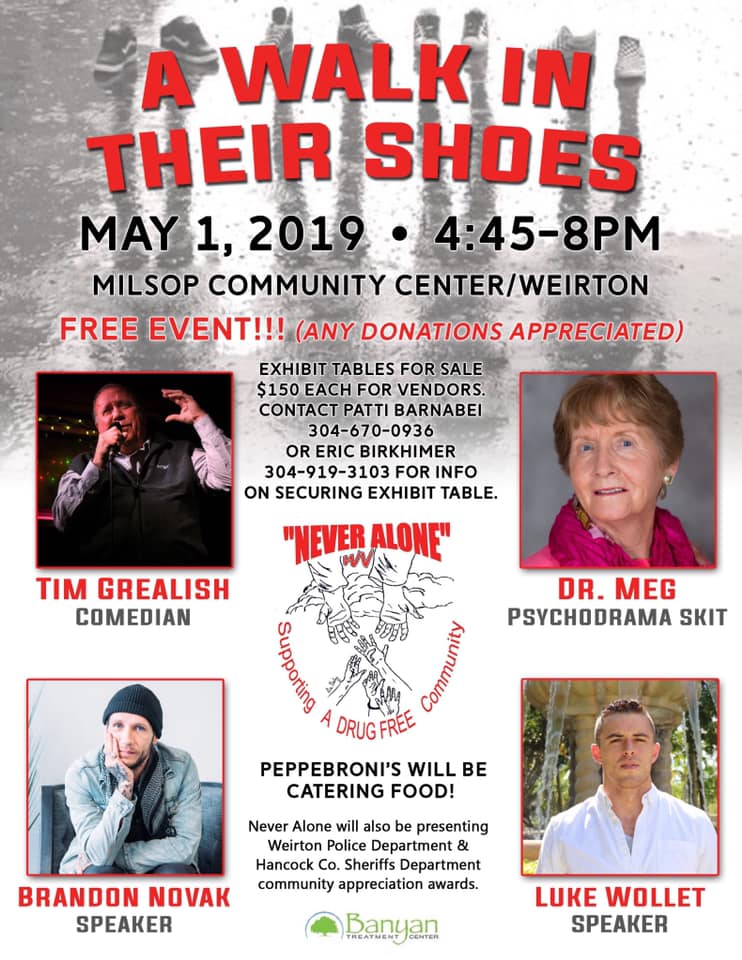 Please join us for a Free Community Seminar. Free food provided by Never Alone and Catered by Peppabroni's. The Seminar will include four speakers:
Brandon Novak - Known for his role on the show "Jackass" and "Viva La Bam". Was a pro Skater under world famous Tony Hawk. A millionaire 3 times over before the age of 18 and threw it all away with drugs and alcohol. Coming up on 4 years clean and a Nationally known public speaker for Banyan Treatment Center. Also a Amazon best selling author for his works "DreamSeller" & "The Brandon Novak Chronicles".
Dr. Meg Givnish, Phd., - Nationally known Clinician, Educator, Trainer & Psychodramatist. 40 Years Sober from Alcohol herself. Was one of the first to be certified by the American Board of Examiners for Psychodrama. Was a founder of the Horsham Clinic in 1974. Emmy award winner in 1986 for Directing "What will we do about Momma". Held Numerous Clinical Director roles over the years at various Treatment facilities. Dr. Meg will be conducting a simulation activity regarding addiction.
Luke Wollet (Banyan Treatment Center Employee) – Grew up in the Youngstown, OH area, went to Kent State University where he had a fantastic 4 year career playing Football. Invited to New Orleans Saints Camp where his addiction to pain killers caught up with him and he lost his opportunity. He's been clean a few years and found his recovery through Christ.
Tim Grealish – Pittsburgh Native well known in the recovery community. He has 32 years clean himself. Owner of TEG Interventions, Recovery Comedian, Musician. Also owns his own EAP (Employee Assistance Program) company in the McMurray, PA area and does a lot of work helping Local Union's and their employees with alcohol and/or Substance Abuse.