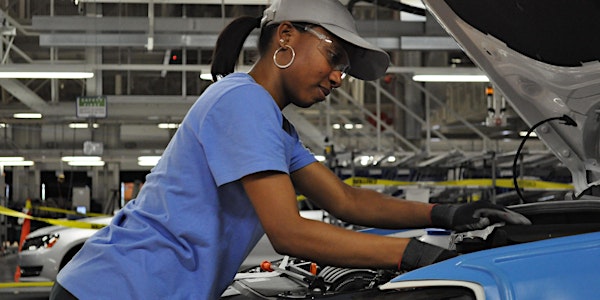 A Walk for Education
When and where
Location
Congress Heights Recreation 611 Alabama Avenue Southeast Washington, DC 20032
Description
Commissioner Salim Adofo is partnering with The National Society of Black Engineers DC Professsionals Chapter and the University of the District of Columbia Community College Workforce Development Program during the Inaugural Ward 8 Community Action Week to sponsor a Walk for Education.
The goal of A Walk for Education (AWFE) is "to increase awareness of the opportunities available through education particularly in the STEM fields and to shatter myths about African-Americans in math, science, engineering and other technologies." AWFE is a grassroots program in which NSBE members go door to door in underserved Black communities and hand out information on college, scholarship information, SAT/ACT preparation tools, NSBE and share information on the benefits of majoring in STEM fields.
MISSION
The mission of the Division of Workforce Development and Lifelong Learning is to reduce unemployment and underemployment in the District of Columbia by enhancing the skills of its residents.
WHAT IS WORKFORCE DEVELOPMENT AND LIFELONG LEARNING?
The UDC Community College Division of Workforce Development and Lifelong Learning (WDLL) provides District of Columbia residents with job skills training that enables them to pursue employment opportunities. WDLL focuses on industries that provide the highest number of employment opportunities within the District and in the metropolitan area. The seven (7) areas identified by the District of Columbia as most in demand include:
Pathway 1: Automotive and Truck Maintenance and Repair
Pathway 2: Construction and Property Management
Pathway 3: Early Childhood Education
Pathway 4: Healthcare-Direct Care and Healthcare Administration
Pathway 5: Hospitality and Tourism
Pathway 6: Information Technology and Office Administration
Pathway 7: Infrastructure, Transportation, and Logistics
Pathway 8: Green Infrastructure and Urban Resilience (CAUSES)
Pathway 9: Urban Food Systems and Agriculture (CAUSES)
These pathways form the basis of the training offered by WDLL. Training provided by WDLL is free to residents of the District of Columbia.
WDLL also provides training to improve the literacy and numeracy skills of DC residents. These skill are foundational to student success in the training programs provided by WDLL. These programs include:
Preparation for the Accuplacer (Accuplacer is the placement test for entrance into the University of the District of Columbia Community College (UDC-CC) and the University of the District of Columbia (UDC))
WHO IS ELIGIBLE?
Adult (age 18+) residents of the District of Columbia are eligible to participate in WDLL training.
WHAT DOES THE TRAINING COST?
Many WDLL course and programs are offered at no cost to District of Columbia residents.