Description
Thank you for your interest in A Voice in the Darkness Girls Group. We are thrilled to have you join our group!
This is an 8 week group (September 7, 2017 - October 26, 2017. We will meet on Thursday afternoons after school from 4:00pm-5:30pm. This 8 week group will be $400/person. Once you register, you will receive an invoice, which will reserve your spot in the group.
Qualifications
**Prior to Registering, please make sure that you meet the qualifications necessary.
We have these qualifications in place to ensure readiness and emotional safety for each of our attendees.
1. You have an individual therapist (If you do not currently have an individual therapist and would like a referral, we are happy to provide you with a few).
2. You have not attempted suicide within the past month.
3. You understand the requirements around reporting abuse that hasn't been reported.
Introductions to the Facilitators
Brittany Wingfield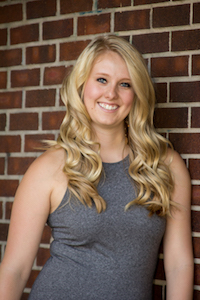 My name is Brittany Wingfield. I am the owner and a Therapist at Nurtured Hearts Counseling, LLC in Lone Tree. I am passionate about working with adolescents and adults who have experienced Trauma and Sexual Abuse and strive to provide a safe and non-judgmental environment for those looking to pursue their healing journey. Establishing what feels safe for the client and catering the process to be exactly what the individual needs is of utmost importance to me. Through education and support, I help Survivors of Sexual Abuse or Trauma know that what they are experiencing is normal. The amount of pain can feel overwhelming and unmanageable, but it is important for the Survivor to know that they are doing what they can to survive. Normalization allows individuals to know that they are not facing this journey alone, as it can feel so isolating and lonely to have experienced Sexual Abuse. I help individuals determine who they are and want to be in the future to not be defined by the Abuse or Trauma that they experienced. This will always be a terrible event that happened in their life, but it does not get to hold power over them for the rest of their life. It is important that individuals take their power back and learn how to be able to bring awareness to, notice, and manage their difficult emotions.
Rebecca Frank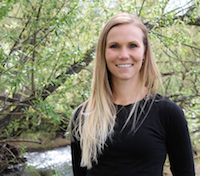 My name is Rebecca Frank and I am a counselor with a private practice in Littleton, CO. My passion is working with people to help them heal from past hurt and build a stronger more stable future. I specialize working in developmental trauma (relational childhood trauma) and identity development. My life's work is dedicated to helping people, in all walks of life, understand the impacts their past relationships have on their current relationships, their views of who they are, the way their world is shaped, and who they are growing to be. My belief is that through connection, education, compassion, and a little dedication we all have the ability to break the chains that has hold us hostage, gain confidence to let our voice be heard, and develop a sense of self that we are proud to share with the world.
If you have any questions please do not hesitate to contact us.
Brittany Wingfield, MS, LPCC
720-336-0913 // nurturedheartscounseling@gmail.com
www.nurturedheartscounseling.com
or
Rebecca Frank, MA, LPCC, NCC
720-441-3313 // rfrank@courage2connect.com