A Voice for The Voiceless: Christian and Female Persecution Under Islamic Sharia with Julie Aftab

Tuesday, March 18, 2014 from 7:00 PM to 9:00 PM (CDT)
Event Details
Julie Aftab will speak about persecution of Christians and Women under Islamic Sharia.  Question and Answer will follow her presentation.  Ms. Aftab was honored by COL Allen West for her courage at the 2013 ACT! for America National Meeting.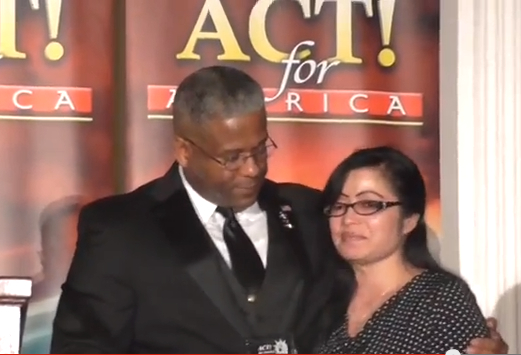 http://www.youtube.com/watch?v=6JypQrdciGw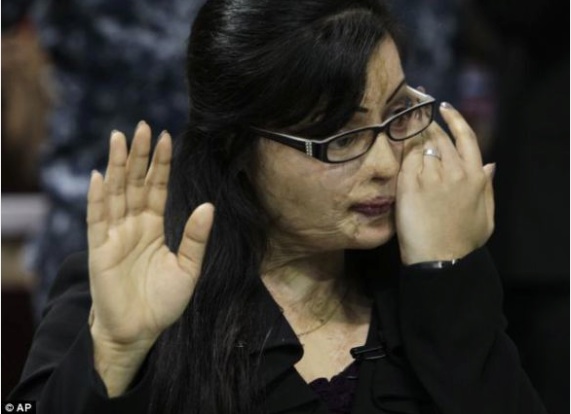 Atab taking the oath of American citizenship.
from the Daily Mail http://www.dailymail.co.uk/news/article-2182133/Julie-Aftab-Tears-Pakistani-woman-earned-U-S-citizenship-burned-religious-acid-attack.html
Aftab was 16 and working in an office in Pakistan when a man walked in and asked her if she was Christian, spotting a small cross she wore around her neck.
She replied that indeed she was a Christian, and the man became abusive - shouting at her that she would go to hell for shunning Islam.
After a while he left the office but returned 30 minutes later with a bottle of battery acid, which he poured over her head. As she ran screaming for the door a second man grabbed her by the hair and forced more of the liquid down her throat, searing her esophagus. 

Teeth fell from her mouth as she desperately called for help, stumbling down the street.
A woman heard her cries and took her to her home, pouring water over her head and taking her to hospital.
But even the hospital staff refused to treat her, because she was a Christian. 
She said: 'Even the people who took me to the hospital. They told the doctor they were going to set the hospital on fire if they treated me.'
Eventually Aftab's family found a hospital that agreed to take her in but there was little they could do.
Aftab could not speak or move her arms and the acid had burned through her skin to leave bone-deep wounds.
As a result of the attack, Julie lost most of her esophagus, one of her eyes and both of her eyelids. 

What remained of her teeth could be seen through a gaping hole where her cheek had been.

She was labelled a pariah in her neighbourhood, her family was persecuted and their home was burnt down. 

But arrangements were made for her to be treated in Houston and to live with a local couple in their seventies, Lee and Gloria Ervin, whom she now calls Uncle Lee and Auntie Gloria.  Aftab is now in the process of getting a graduate degree and getting married.  She has spoken at many ACT! for America meetings across the USA.
When & Where

Woodmont Bible Church
1710 Woodmont Boulevard
Nashville, TN 37215


Tuesday, March 18, 2014 from 7:00 PM to 9:00 PM (CDT)
Add to my calendar
Organizer
ACT! for American Middle Tennessee and co-sponsored by TN Freedom Coalition
ACT! for America, the nation's largest grassroots organization in the United States devoted solely to national security, and terrorism which was established in 2002 as a 501 (c)(3) educational foundation. Today ACT! for America with a 501(c)(4) lobbying arm has grown to a formidable membership force of 280,000 members organized into more than 850 local chapters nationwide including in 11 countries around the world as far as Australia, South Africa, and Israel.
A Voice for The Voiceless: Christian and Female Persecution Under Islamic Sharia with Julie Aftab