A Vision for Life Dinner with Eric Metaxas, Lila Rose.

Friday, November 1, 2013 from 7:00 PM to 9:00 PM (EDT)
Event Details
You Are Cordially Invited to make a difference 
at the
Vision for Life Dinner

with Keynote address by Eric Metaxas
and special guest Lila Rose.
A unique opportunity to hear what REACH Pennsylvania and
Heroic Media have planned that will reduce abortion in Philadelphia.
6:00 PM Doors Open To Grand Ballroom
7:00 PM Dinner Service to begin
Appetizer
Salad Warm Rolls and Creamery Butter
Entrées 
Chateaubriand with Cracked Peppercorn Sauce
Grilled Fillet of Salmon with Pommery Mustard Sauce
Grilled Vegetarian Tower
Chef's selection of potato and vegetables
Coffee, Tea, Decaffeinated Coffee
Dessert
Our Exciting Speakers on Nov 1st will be: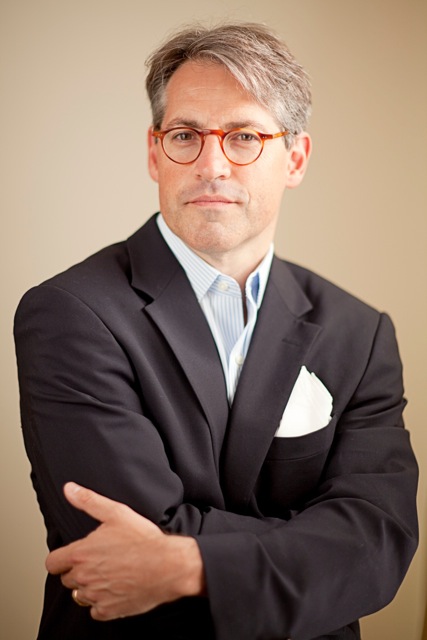 Eric Metaxas is a funny guy, who expresses himself with the dry wit of a comedian, while demonstrating his serious side as a Christian who came to faith in his twenties  after graduating from Yale. His resume could be the definition of eclectic. He's written for The New York Times, Chuck Colson, Veggie Tales, and National Review Online, to name a few.
When Metaxas was invited to be the keynote speaker at the National Prayer Breakfast in Washington, D.C., attended by the President and First Lady. In his remarks as guest speaker, his commitment to "speak the truth in love," became apparent when he raised the subject of protecting the unborn; "I wanted to say everything I said with God's love. Not to say it in a judgmental way. Not to say it to shame people, but to bless people... We've got to be able to communicate what God would have us say. But the way we communicate is as important as what we communicate. 
"God calls us to love people, we shouldn't oppose them. We are called to do all we can for the unborn, for people who are being trafficked around the world, and so on. Every time we see injustice, we're called to step up. So it's not just a matter of praying for these people. We're supposed to get involved politically. We're supposed to be advocates. We can't shrink from it."

Lila Rose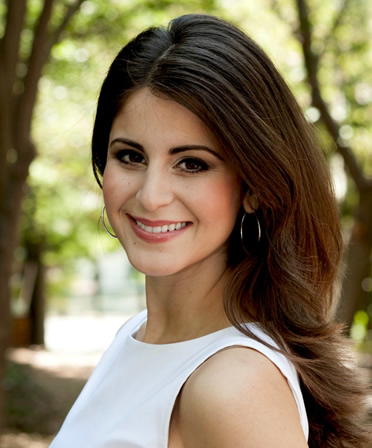 founded Live Action (liveaction.org), a nonprofit which specializes in investigative ProLife journalism, media and youth education and has dedicated herself to ending abortion and building the culture of life.  
While at UCLA, Rose founded the pro-life student magazine The Advocate. The Advocate is now the largest pro-life student publication in the country, distributed at over 300 high school and college campuses with a yearly circulation of 200,000.
Rose has been a repeat guest on radio and television programs, including The O'Reilly Factor, Hannity, CNN, EWTN, Hugh Hewitt and The Laura Ingraham Show. Numerous newspapers and blogs have also covered her work, including feature pieces by Reuters, the LA Times, the Washington Post, the New York Post, and the Wall Street Journal. CNN featured Lila in a documentary, "Right on the Edge." Lila has written for USA Today, Politico, the Hill and First Things, among others. Lila is an international pro-life speaker.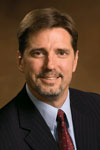 Jeff Nitz - With a deep passion for helping children, Jeff has dedicated 27 years of leadership to post-adoption services, adoption, foster care, residential treatment and family strengthening.
Nitz has served as a Branch Director for the Greater Delaware Valley and Director of Operations for the Northeast U.S. region, before more recently assuming the role of VP of Adoption and Family Services.  In this role he oversees Bethany's service lines including Pregnancy Counseling, Domestic Infant Adoption, International Adoption, Post-adoption Services, and Safe Families for Children, working to ensure that more children worldwide are able to have safe, loving and permanent families. 
Jeff states about his work, "Nothing is more rewarding than when children find the love and security they deserve."
Please RSVP above by ordering the number of  complimentary tickets you require for Dinner.
Thank you to Heroic Media for sponsoring this event.
When & Where

Hilton Hotel City Ave
4200 City Avenue
Philadelphia, PA 19131


Friday, November 1, 2013 from 7:00 PM to 9:00 PM (EDT)
Add to my calendar
Organizer
Heroic Media aims to change the hearts and minds of women considering abortion, using research-based television commercials, Internet ads, billboards and other forms of pro-life media. Just as with other key issues, professionally researched, produced and placed mass media has been shown in numerous states to change attitudes on abortion and uses mass media to impact culture on the pro-life issue by offering women life-affirming resources.
Heading into the 2013-2014 fiscal year, Heroic Media will begin additional multimedia campaigns, in both Spanish and English, across many major media markets. These additional campaigns are designed to develop a strong Culture of Life and will continue to promote abortion alternatives such as adoption.
By placing positive, life-affirming media in 210 media markets across the country they aim to reduce abortions through the use of television, billboard and Internet advertisements that connect women with life-affirming pregnancy resource centers, where they can learn about hopeful alternatives to abortion.These centers provide services such as free pregnancy tests, counseling on alternatives to abortion like adoption or parenting, and even material assistance like diapers, baby clothes and food.
By partnering with Heroic Media, you become the voice for those who cannot yet speak for themselves. With each message we place together, hope is proclaimed and our culture is influenced for Life!