Sales Have Ended
Registrations are closed
Thank you for your interest in events hosted by Incight. We hope you'll join us again soon; please visit our events calendar at: www.incight.org/calendar
Event Information
Location
US Fish & Wildlife Service
**VIRTUAL EVENT**
Portland, OR 97232
Sales Have Ended
Registrations are closed
Thank you for your interest in events hosted by Incight. We hope you'll join us again soon; please visit our events calendar at: www.incight.org/calendar
Description
The US Fish & Wildlife Service is HIRING ON THE SPOT and job seekers with disabilities are invited!
The US Fish & Wildlife Service is teaming with Incight and Oregon Vocational Rehabilitation for a VIRTUAL hiring event! (This week's weather has forced a change in what was going to be an in-person event). Job seekers with disabilities have the opportunity to apply for specific job openings with the potential of being interviewed and hired on the spot! The US Fish & Wildlife Service will be hiring entry level through advanced positions in Portland and throughout other areas and states; there are over 100 jobs to fill by the first week of January, 2017!
JOB OPENINGS: To review the list of job openings in/around Portland, follow this link: Pdx Area Job List
To review the entire list of job openings (including those beyond Portland and Oregon), follow this link: All Areas Job List
NOTE: Jobs in the "400" series require applicants to provide a college transcrip as detailed below.
REGISTER TO PARTICIPATE: Please register so we can plan accordingly and communicate with you about any necessary changes in logistics.

MUST-KNOW "VIRTUAL" EVENT DETAILS:
1. To qualify for on-the-spot hiring, job seekers with disabilities must email their resume, a Schedule A* document and the name(s) of the job opening(s) that they are interested in to Brian Lawler at: brian_lawler@fws.gov (please copy Kim Alejo at Incight on your email: kim@incight.org)
*The "Schedule A" document is a "proof of disability" letter stating that you have an intellectual, physical or psychiatric disability. You can get this letter from your doctor, a licensed medical professional, a licensed vocational rehabilitation specialist, or any federal, state, or local agency that issues or provides disability benefits.
NOTE: Jobs in the "400" series also require applicants to email Brian a college transcript.
2. Email your information and the required documentation to Brian Lawler as soon as possible, but no later than Wednesday, Dec. 14th at 5:00pm
3. Once Brian has received your information, you'll receive a confirmation email. He will forward your information to HR, who will determine if you qualify for the position(s) in which you're interested. If you qualify, you will be contact by HR to set up a phone interview as soon as possible (date/time to be set by HR and you.) If you don't qualify, you will be notified of that as well.
4. If you qualify for a phone or skype/virtual interview, please make sure to advise whomever contacts you of any accommodation you need to participate in the interview, if applicable.
NOTE: This is not a virtual event in the traditional sense. You are not logging in via a computer to attend an event live with the USFWS. It's virtual in the sense that resume submission is happening over the internet via email. Interviews, where applicable, will be done by phone or possibly Skype at a date/time determined by you and the USFWS HR department.
This hiring event is for job seekers with disabilities. All questions related to the job openings should be directed to the USFWS.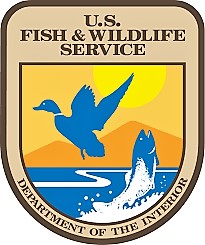 Date and Time
Location
US Fish & Wildlife Service
**VIRTUAL EVENT**
Portland, OR 97232