Some things shouldn't be left to chance…
About this event
A Novel Experience
Join Brown Book Series for a Virtual Book Release party with Award-winning, New York Times and USA Today Bestselling Author Brenda Jackson to celebrate the release of Follow Your Heart from her Catalina Cove Series
***The first 20 ticket holders will receive a free ecopy of Follow Your Heart via Kindle*** **Subscribe to www.brownbookseries.com for your chance to win a free Kindle Fire**
About The Book
Victoria Madaris is next on her great-grandmother's matchmaking list—which suits her just fine. She's laser-focused on her career and doesn't have time to concentrate on her love life, too. Knowing that Mama Laverne is vetting unsuitable candidates—like rising US senator Roman Malone—makes things easy.
But Roman unexpectedly ticks all of Victoria's boxes. The longtime family friend is outrageously sexy, and every time they meet, their chemistry crackles. Being a journalist, though, Victoria just doesn't trust politicians. Plus, her matchmaker's expert opinion keeps pointing to the charming and handsome Tanner Jamison. And everybody knows, Mama Laverne is never wrong.
Suddenly, Victoria sees Tanner everywhere—as if by fate—but she doesn't feel any attraction. Meanwhile, the more Victoria gets to know Roman, the harder it is to resist him. Her head is saying play it safe, but is her heart strong enough to go against her better judgment…and Mama Laverne's?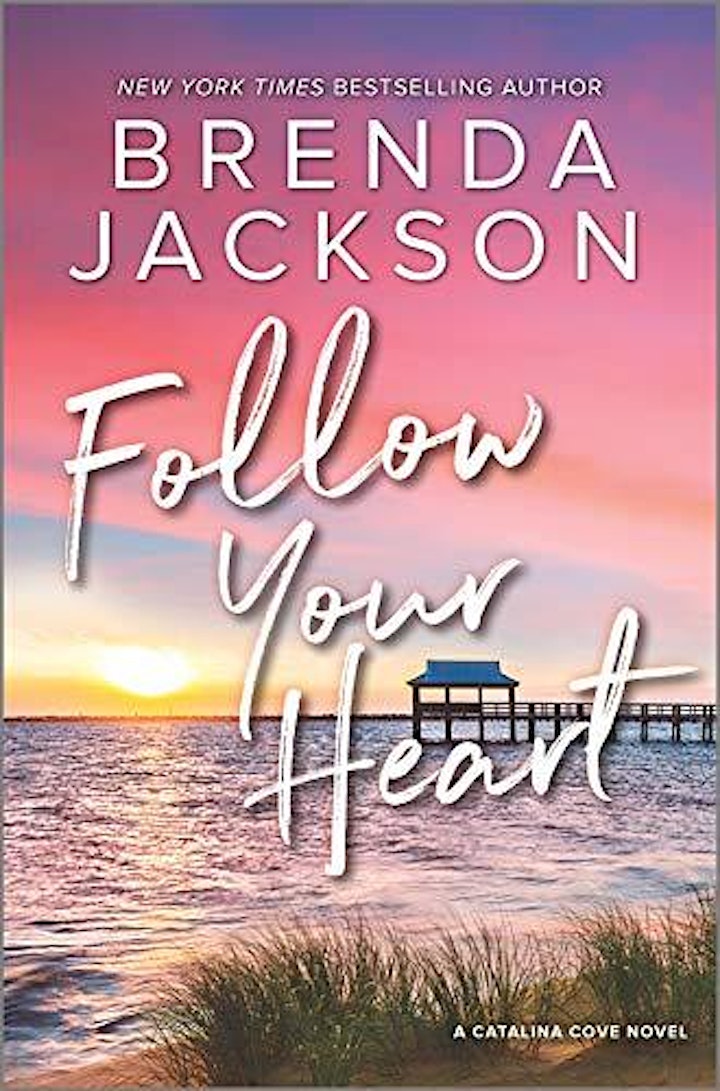 About The Author
Mrs. Jackson, please introduce yourself
Just to share a little information about myself, I was born in Jacksonville, Florida. I am a proud graduate of William M. Raines High School, and I earned a Bachelor of Science degree in Business Administration from Jacksonville University. Also, I am a member of Delta Sigma Theta Sorority, Inc.
I got married forty-seven years ago to my high school sweetheart, Gerald, and we have two sons, Gerald Jr. and Brandon. I still proudly wear the going-steady ring Gerald gave me at fifteen. A few years ago I retired after working 37 years in management for a major insurance company, and I am now writing full-time and enjoying every minute of it.
I began my writing career in the eighth grade at Northwestern Junior High School, when I would hand- write my stories for fellow classmates to read. I'm proud to say some of those same classmates are still Brenda Jackson readers today!
I have published more than 125 novels and novellas. Additionally, I have over 15 million books in print. My professional writing career began in 1994 when I signed on with Kensington Arabesque. My first book, Tonight and Forever, became a huge success, introducing the Madaris Family. Since then I have introduced the Bennetts, the Westmorelands, the Montgomerys, the Masters, the Savoys, the Steeles and the Grangers, just to name a few. A listing of my books can be found on this website. And because I love writing connecting stories, I have a listing of how my books connect in my various family saga series.
Over the years I have received numerous awards and made many trail-blazing accomplishments by being the first African-American author to have a book published under the Harlequin/Silhouette Desire line of books and the first African-American romance author to make USA Today's Bestseller's List and the New York Times Bestseller's List for the series romance genre. Click here to view a printable list of my awards.
I have written for the following publishers: St. Martins Press, BET, Kensington, NAL, Harlequin/Silhouette and Harlequin Kimani Romance. Presently, I am writing exclusively for Harlequin and excited to have all my books under one dynamic publishing house.
In 2010, I wore the hat of "film-maker" when I collaborated with my son's production company, Five Alive Films, to turn one of my books, Truly Everlasting, into a feature film. For more information about the movie, please visit www.trulyeverlasting.com or click here – Truly Everlasting, the Movie. This movie was featured on Netflix. I am looking forward to the next Brenda Jackson book being made into a movie. That book is A Silken Thread and the movie will be directed by the esteem Debbie Allen. More information is forthcoming. Additionally, Passionflix has optioned the 3 Granger Series novels for movies. First up is A Brother's Honor for 2019. More good news to share! Siri Austin Entertainment and my film company, Madaris Entertainment, will join forces to bring my book, Unfinished Business, to film. More information is coming at www.BrendaJacksonMovies.com.
I created my Love, Passion and Promise (LLP) line of books that are published exclusively by my own publishing company, Madaris Publishing Company. As of today's date, I have published 8 books under the LLP imprint. These books are sold exclusively in my online store – www.brendajacksononlinestore.com.
I am proud to be a 2012 NAACP Image Award Nominee for my 81st book, A Silken Thread. I am also a strong supporter of giving back to your community and have received Community Service Awards from the Delta Sigma Thetas, the AKAs and the Zeta Phi Beta Sororities. And because I believe in the power of education, in honor of my grandmother, ten years ago I established the Josiephine Streater Threatt Scholarship Foundation at Florida Memorial University in Miami Gardens, Florida. Over $150,000 have been donated to this Foundation to provide scholarships to students wanting a college education.
In 2013, I was recognized by the mayor and the city of Jacksonville as being a Trailblazer in the literary field. In 2012, I received the Romance Writers of America's (RWA) Nora Roberts Lifetime Achievement Award. One of the highest literary award an author can receive in the romance genre.
In 2014, I received the Mary McLeod Bethune Community Service Award from the Jacksonville Alumnae Chapter of Bethune Cookman University; and I received the Pioneer Award in Writing from Romantic Times Magazine.
In 2015, I was awarded the Humanitarian Award from Florida Memorial University. Additionally, in 2015, I established the Brenda Jackson Literary Scholarship Award through Delta Sigma Theta, Inc. This annual award of $2,000 is presented to a college bound high school senior who displays outstanding writing skills. Also, in 2015 my book, A Lover's Vow, was selected by Essence Magazine as one of the best books for 2015.
In 2016 I established two additional scholarships to present to graduating high school seniors. The Brenda Jackson Leadership Scholarship of $1,000.00 is presented to a college bound senior who exemplify leadership skills in community service, church and school. The Brenda Jackson Empowerment Scholarship is presented to a graduating senior and is administered through the PACE Center for Girls.
I encourage readers to download the free – BRENDA JACKSON APP – on their smart phone to stay abreast of all the books I am writing and to get involved in my reading network. Every two years I host the Brenda Jackson Readers Reunion where I cruise with my readers or meet with them in some exotic location for a wonderful fellowship and reunion. In 2015 over 150 readers joined me on a cruise to Bermuda. In 2017 the Brenda Jackson Readers Reunion met in Barbados.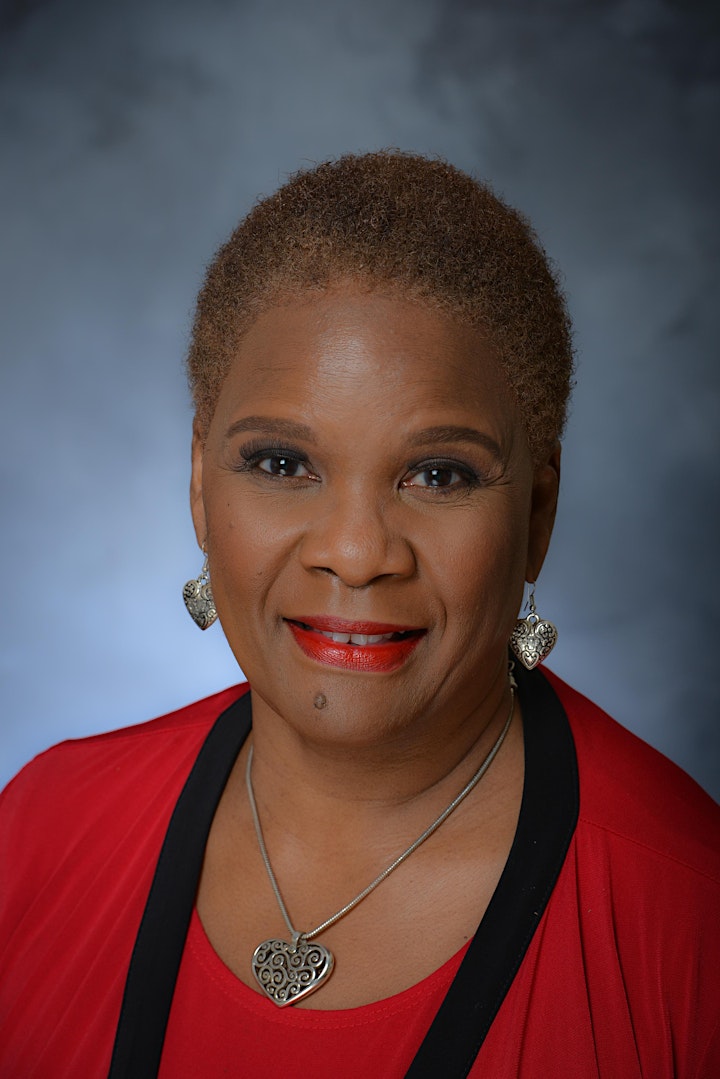 IMPORTANT EVENT & TICKET INFORMATION
--All attendees must be ticketed to access the event link. Please register with your Google account name (if applicable) - 1 ticket per screen.
--When you purchase a ticket, or register for an event, you will automatically be added to Brown Book Series's email subscriber list. We will always protect your privacy. Our email list is used only to promote Brown Book Series events and news, and your information will never be shared or sold. You may unsubscribe or update your subscription at any time.