Description
Mein Damen und Herren! Mesdames et Messieurs! Ladies... and Gentlemen! "It's Showtime!"
What was that sound you just heard? Maybe a ghost, goblin or ghoul? Could it have been a feline on its midnight prowl, or perhaps it was the stirring of Kat Robichaud and The Darling Misfits, a band of devilish miscreants concocting a night of sheer campy terror and heartwarming delight!
"That's our job
but we're not mean
in our town of Halloween."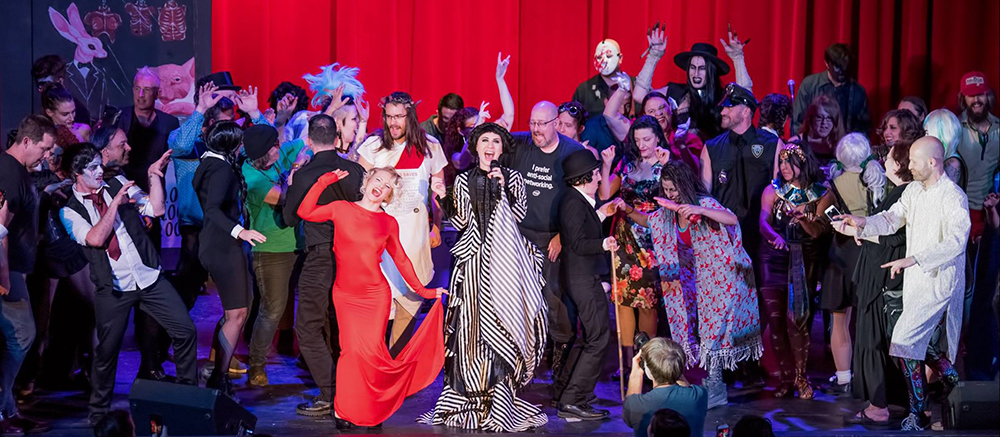 So bare your fangs, mount your brooms and fly to the craziest underground variety show in the most haunted cabaret beer hall in all of Seattle....ok, maybe it's not actually haunted, but the beer is local and fresh and our cast members will haunt your dreams in the best way possible! At Misfit Cabaret, we are the things that go bump in the night!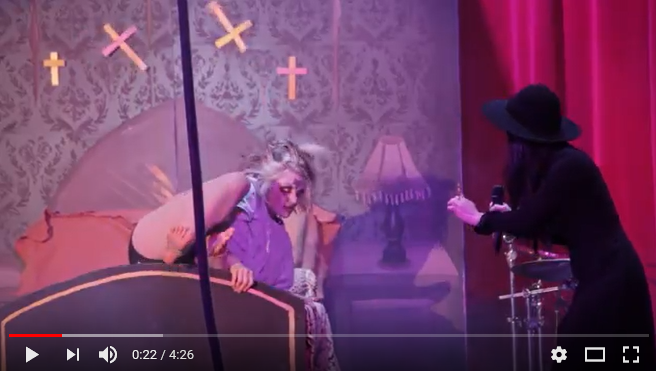 Kat Robichaud proudly presents A Very Scary Misfit Cabaret– a night of decadence, bawdiness, and damsels (not) in distress. Experience the fantastical variety show everyone is talking about, including drag, burlesque, aerial, circus, music and more! We even have a costume contest during intermission!
Our Deadly Cast
And Ghost with the most, Kat Robichaud!


Featuring Kat Robichaud and The Darling Misfits as your hosts! Robichaud (who was a top 10 finalist on The Voice) has incredible vocals that effortlessly balance everything from razor wit to raw emotion, and the Darling Misfits completely nail the nuances of bombastic, arena-sized rock n' roll that would make Queen proud.

Join us September 27, 28, 29th and October 4, 5, 6th for the Musically Styled Whirlwind sensation that is Misfit Cabaret!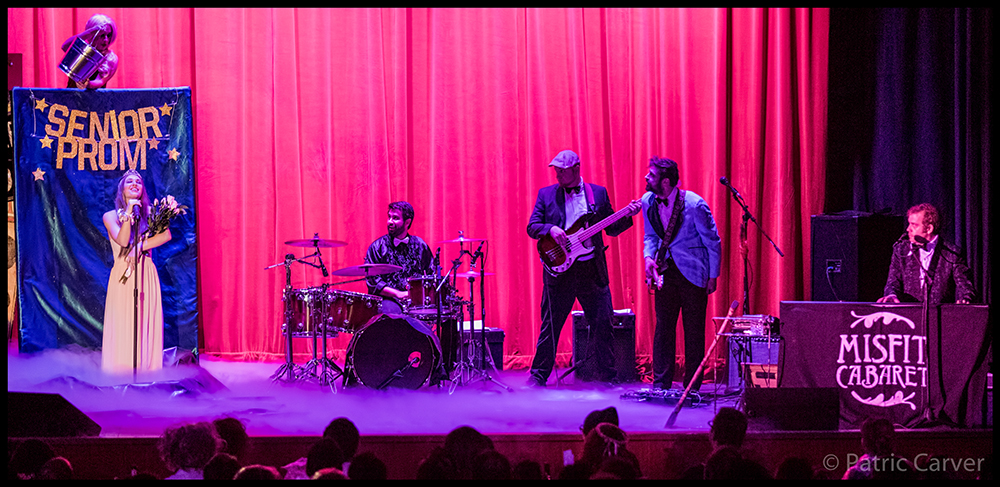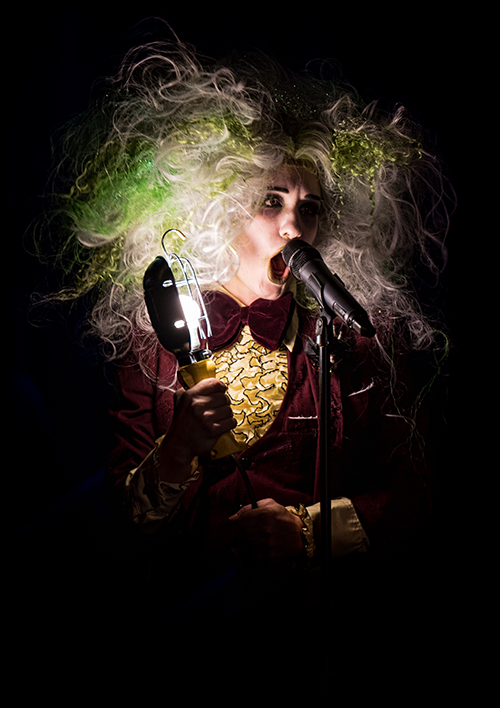 Organizer of A Very Scary Misfit Cabaret
Misfit Cabaret is a splendiferous variety show centered around magical music with a rotating cast of eccentric performers. From burlesque to drag to circus to magic, you never know what you're going to see (or what you're getting yourself into)! For each new Misfit Cabaret, emcee Kat Robichaud writes two original songs keeping with the theme of the evening and plays them with her Darling Misfit band, as well as a special medley to kick off the evening and welcome in the spirits of San Francisco's saucy past. There's comedy, romance, and bawdiness around every corner and not a dull moment or dry eye in the house.