See "The Nightmare Before Christmas" & "Gremlins" in our atmospheric theater, and explore our Horror VHS collection with fellow fans.
About this Event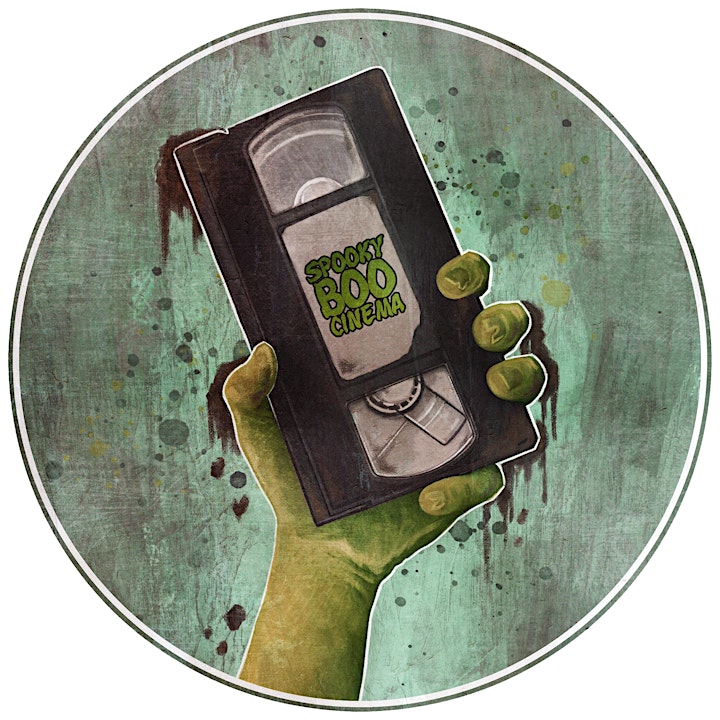 Spooky Boo Cinema was founded on Halloween 2020 with one mission: to give horror fans immersive film screenings tailor-made for them. On December 13th, we're bringing you "A Very Scary Christmas," both in-person and live-streamed, to give you a taste of what horror film screenings were meant to be.
"A Very Scary Christmas," hosted at Wicker Park's Lumin8 Studios, will include a double feature of spooky holiday classics, and a horror VHS collection to browse. (Warning: fog machine, strobe lights and other lighting will be in use!)
INTIMATE DOUBLE FEATURE: THE NIGHTMARE BEFORE CHRISTMAS, and GREMLINS in 4K.
10 seats are currently available to experience these holiday classics. Our theater features a 170" screen, loud speakers, and atmospheric lighting and decoration.
1PM - The Nightmare Before Christmas (1993) - This stop-motion musical follows Jack Skellington, the King of "Halloween Town." After he accidentally discovers "Christmas Town," Jack grows gleefully obsessed with the holiday.
If guests feel the urge to sing, a "Sing Along" edition with on-screen lyrics can be arranged.
3:30PM - Gremlins (1984) - Billy Peltzer receives a strange pet for Christmas, a mogwai named Gizmo. It comes with three important rules: keep it away from light, out of the water, and never, EVER feed it after midnight... This will be a 4K cut of the film.
THE LIVE-STREAM EXPERIENCE.
We want to provide a safe, at-home way to experience what Spooky Boo Cinema is all about. Therefore, the entire event will be streamed online, live.
(NOTE: Due to copyright, the stream may not contain the entirety of the movies. YouTube may insert ads at any time during the broadcasts. Please consider this more of a "tech demo" of what our events will feel like with a wider audience)
BLOCK-BOO-STER: RETURN OF THE VIDEO STORE.
Relive the glory days and explore our VHS collection with fellow horror fans. We'll have a couple of CRTV's for you to play tapes, as well as a "Gremlins" card game to try.
Health restrictions will limit the number of guests we can bring upstairs, so please reserve time here.
If you are an artist or horror creative, and would like to sell your merchandise at our event, please contact us at: SpookyBooCinema@protonmail.com.
FINALLY, A CALL-TO-ACTION FOR HORROR CREATIVES.
Spooky Boo Cinema wants to help cultivate and promote the future of horror creatives. Whether it be for this event or future events, we want to hear from you.
We are accepting holiday themed works for this event. This includes short films, paintings, art, merchandise, etc.
Please contact SpookyBooCinema@protonmail.com, and we will be in touch.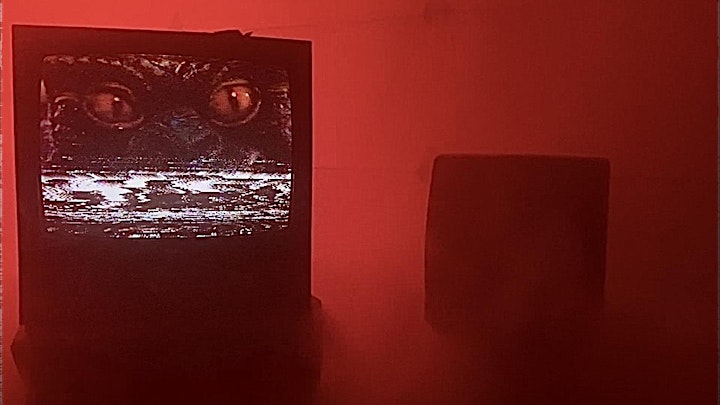 WARNINGS:
Lumin8 Studios is located on the second floor, and there are no elevators. If you are donating a gift, you do NOT have to come upstairs - we will take it at the door.
Fog machines, strobe lights, and other lighting effects will be in use.
A mask is required to enter the building. Inside, please be courteous and wear a mask when near other guests.
Although the films are rated PG, please use good judgement if bringing children under 10. We are not responsible for nightmares or bed wetting.