Description
Remember New Year's Eve when you were 14, before you knew that you had to spend tons of cash to have a great time? It was just you and your three best friends, with your coziest pajamas and an endless supply of snacks and pop, playing games in your friend's basement until the bleary hours of the morning... and it was GREAT!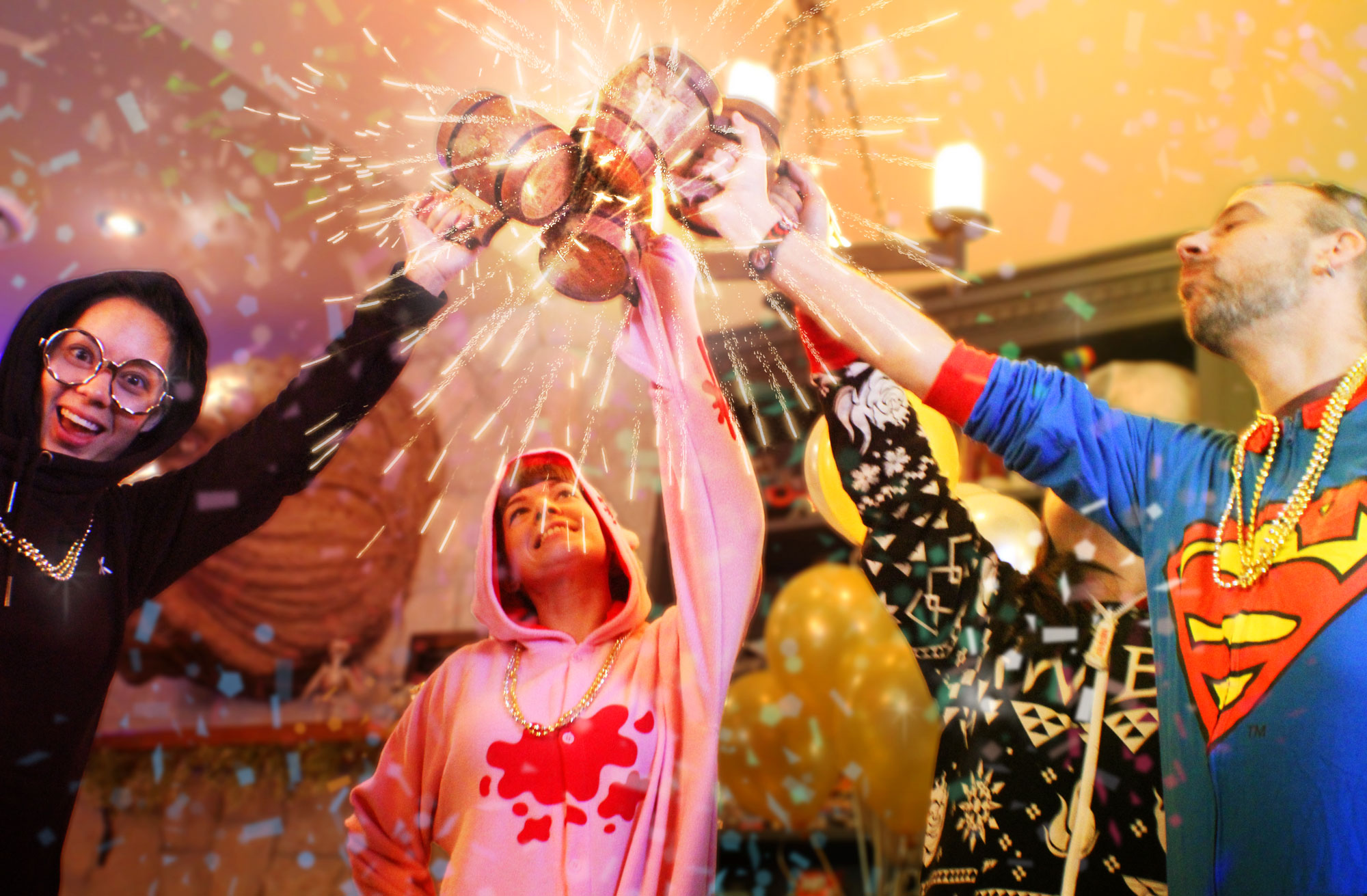 We know you miss those parties, and guess what? We're bringing back the most nerdtastic night of your life like only the Storm Crow can, ringing in 2018 with fleecey comfort, great snacks, fun contests, cool prizes, and tons of games!
For one night only, the Alehouse becomes the biggest and best pajama party you've ever been to!
Each ticket is only $25, and includes:
Awesome games! The giant Storm Crow games library is yours to explore, and we'll also be hosting full-restaurant versions of great games like Munchkin and Werewolf! Our host, Tim the GM, will help you pick the best games for you and your friends!

Great contests and prizes! Come in your nerdiest fleece ensemble and enter our onesie contest, or challenge your friends for "Best Doctor Who Emerging from the TARDIS"! Get bendy and enter the Twister competition! Allons-y!

One of your choice of draught beer, house wine, single highball, or selected cider...and a complementary glass of sparkling at midnight!

Magically-replenishing snacks! Our kitchen elves are hard at work, creating tasty treats to power your marathon gaming session.

Dancing! Fun! And so much more...
Join us, and relive the best nerd parties of your youth -- this time with alcohol!
Note: This event is 19+. Sorry, no minors.