Description
Mein Damen und Herren! Mesdames et Messieurs! Ladies... and Gentlemen!
"It's Showtime!"

So bare your fangs, mount your brooms and fly to the craziest underground variety show in the most haunted theater in all of San Francisco! At Misfit Cabaret, we are the things that go bump in the night!
Doors Open at 7 PM Show Starts at 8 PM

Kat Robichaud proudly presents A Very Bloody Misfit Cabaret– a night of decadence, bawdiness, and damsels (not) in distress. Come experience the fantastical variety show everyone is talking about!
Featuring Kat Robichaud and The Darling Misfits as your hosts! Robichaud (who was a top 10 finalist on The Voice) has incredible vocals that effortlessly balance everything from razor wit to raw emotion, and the Darling Misfits completely nail the nuances of bombastic, arena-sized rock n' roll that would make Queen proud.
PERFORMER LINE UP
Carletta Sue Kay (musical guest), Operafication (suspension opera act), Dusty Paik (Day of the Dead belly dancer), Shadow Circus Creature Theater (NSFW puppets), Jillian Garnling and Suppositori Spelling (hellraising drag duo), Richie Lillard (professional Frank n Furter impersonator), with performances by Kat Robichaud and The Darling Misfits.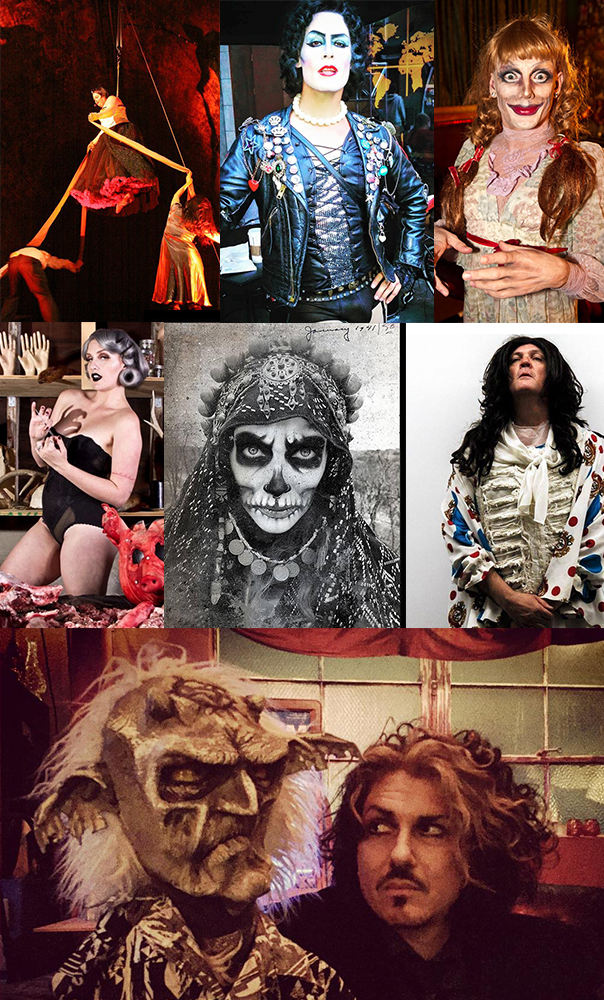 Join us October 7th and 8th for the Musically Styled Whirlwind sensation that is Misfit Cabaret!

Many Seats will include windbreakers to protect your clothing because the first 4 rows of the theater will be considered a splash zone.
********DISCLAIMER**********
This show will be bloody in various forms.
1. We will have FAKE blood that might drip a little on the first couple rows (free ponchos will be issued).
2. We will have a little bit of real blood from a suspension act that will only be seen and will not travel (this disclaimer is for the faint of heart).
3. We will have pig entrails during a drag act that will only be seen and will not travel (this disclaimer is also for the faint of heart).
4. We will have strobbing lights during one part of the show.
5. A puppet will be harmed but we have amazing puppet doctors so don't worry.