Description
Hidden Villa invites you to a unique farm-to-table dining experience where you can enjoy organic food which was grown, prepared and consumed on-site.
Guests are invited to learn about the farm's rich history and mission, view food preparation, and gather around a dramatic pork roast while enjoying local wine.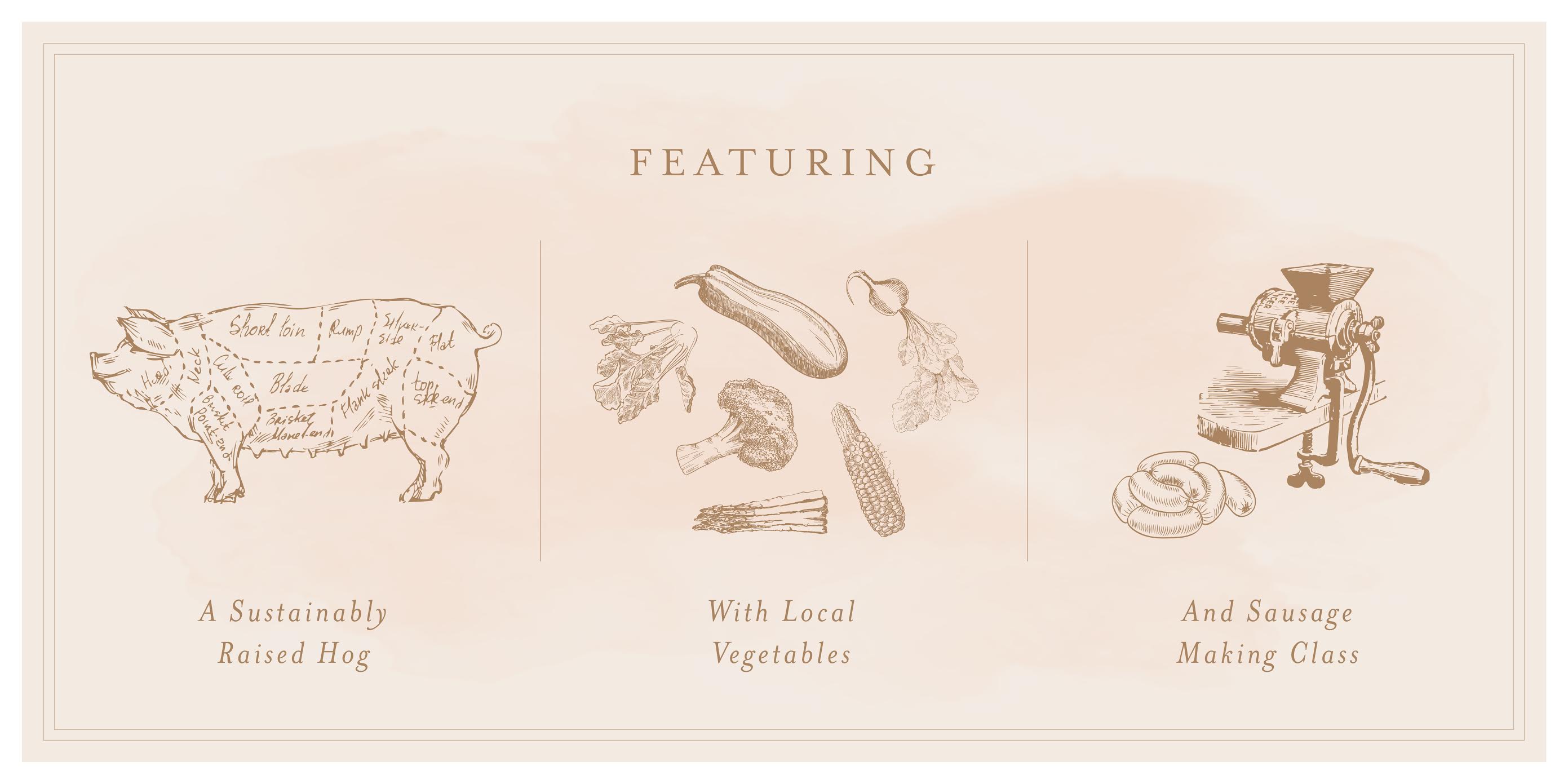 Blair, the Animal Husbandry Manager, will be available to answer questions about how practices like animal pasture rotation and an organic diet help build a sustainable future. A sausage making class will be offered for those who want to learn how to make their own at home!
All proceeds from the event go to support sustainable food programs at Hidden Villa and will support our mission to inspire a just and sustainable future through our programs, land and legacy.
---
EVENT DETAILS:
This is an interactive food experience and a cocktail dinner. We want guests to get up close to the farm and our food. Weather permitting, the event will be held outdoors as follows:
Explore & Learn (3pm-4pm) - Guests are encouraged to walk the property, interact with our chefs and participate in a sausage making class. Non-alcoholic beverages will be available.
Wine & Cheese (4pm-5pm) - Guests enjoy wine and cheese
Food Stations Open (5pm onwards) - Food stations will be open for casual dining
In the event of rain, the schedule may be adjusted and some events moved indoors.
---
FAQs
Where do I park? Enter through the main entrance on Moody Road and follow signs to parking areas.
What should I wear? Wear comfortable shoes to walk around the property and we suggest dressing in layers to ensure you are warm enough to be outdoors until early evening.
Are kids allowed? Yes, children are allowed. Ticket purchase is required for children over 12.
Are pets allowed? No. While Hidden Villa usually allows dogs on the property, please keep your pets at home for this event.
Do I need my ticket to enter? Please bring a copy of your ticket with your confirmation number.
How much of my ticket is tax deductible? $135 of your ticket is tax deductible and will underwrite sustainabile food programs at Hidden Villa. Our 501(c)(3) non-profit ID is 94-1539836.
For additional questions about the event, please email us at development@hiddenvilla.org