Location
General Assembly
225 Bush St
5th Floor (East Entrance)
San Francisco, CA 94104
United States
Description
If you're a typography aficionado or a furniture fanatic (or perhaps both), the first presentation by Stephen Coles in our San Francisco Working Late series will be right up your alley. In his talk, Coles, a typographer with a keen interest in well crafted objects and printed materials, will focus on letter forms and furniture structures, making parallels between the objects we rest on and the words we read. You don't have to be a typeface designer or a furniture collector to enjoy this evening but it'll be extra special if you are. Come with a curious mind, and save room for Bahn Mi sandwiches from Little Green Cyclo, as well as beer and wine.
"A simple metaphor that can enlighten the ways in which type is made, judged, selected, and used." - Stephen Coles
Presented by Adobe + General Assembly + AIGA SF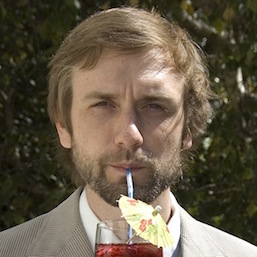 About Stephen Coles
Stephen Coles is a writer, editor, and typographic consultant who is particularly obsessed with the relationship between font makers and users, and he frequently advocates for the interests of both groups.
After six years at FontShop as a creative director, he now publishes the websites Fonts In Use and Typographica, writes for type foundries, and helps various organizations choose and use fonts. Stephen is author of the book The Anatomy of Type and a member of the FontFont TypeBoard. He splits his time between his girlfriend's home in Berlin and his cat's home in Oakland.
About the Adobe Series: Working Late:
Got a curious mind? In San Francisco this winter? Take an evening (or three!) to check out Adobe's Working Late series, which focuses on unique stories around the practice and process of designers who craft our daily experiences.Our goal with each event is to take a moment to step back from the rigor of daily work and look at what we are doing from a new creative angle. What are the threads that connect our professional work to our personal interests? How can we use that overlap to make our work stronger?
Our series in San Francisco features presentations from Stephen Coles, Samantha Warren, and Alice Lee. They'll share discoveries they've made around the intersection of their daily work and personal interests, be it Mid-Century modern furniture design or the early stages of learning how to make pottery. Each presentation will include time for open questions from the audience, and we'll be providing food and beverages for your sipping pleasure. Come with questions, leave with better questions. We're looking forward to it!