A True Path to Justice: Meet Alameda County DA Candidate, Pamela Price
Event Information
Location
Home of Tierra Forte and Jesse Simons
(Address provided with RSVP)
Oakland, CA
Description
Justice Done Right is what we need in Alameda County.
You are cordially invited to attend a community meet and greet with Pamela Price, a long-term civil rights leader poised to become the next District Attorney (D.A.) of Alameda County. This event is hosted by Tierra Forte, Jesse Simons, Stephen Schear, and Karen Jo Koonan.
Please join us on Sunday, January 21st at 3:00pm to meet Pamela and hear her vision for her role as the next Alameda County District Attorney.
Pamela is running for D.A. because she is a Drum Major for Justice who will bring our community values to the Alameda County D.A.'s office. As a progressive D.A., Pamela will protect public safety with respect for ALL residents. She believes that the key to effective criminal justice reform and police accountability in Alameda County is a partnership with the community because public safety requires public trust. Pamela is also committed to breaking the school-to-prison pipeline and will work to ensure everyone has "a second chance at a first-class life."
Visit: priceforda.com for more information about Pamela's platform for Justice Done Right
To make an immediate online donation, please visit the following link and feel free to share with others: https://secure.actblue.com/donate/electpamelaprice/. Cash donations over $99 cannot be accepted.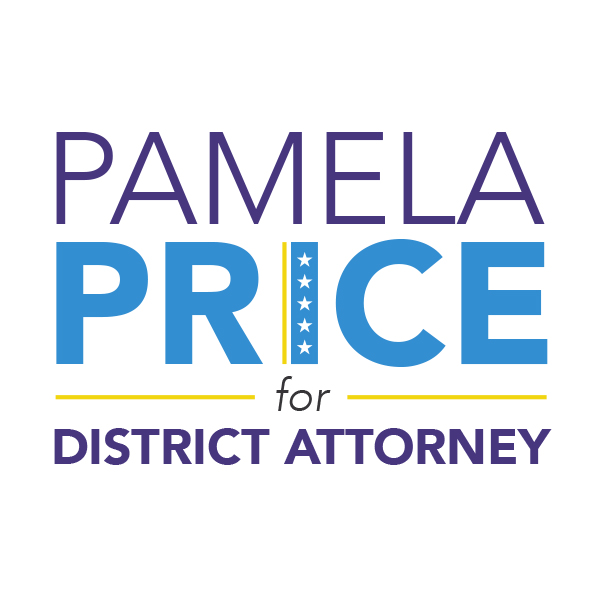 Date and Time
Location
Home of Tierra Forte and Jesse Simons
(Address provided with RSVP)
Oakland, CA