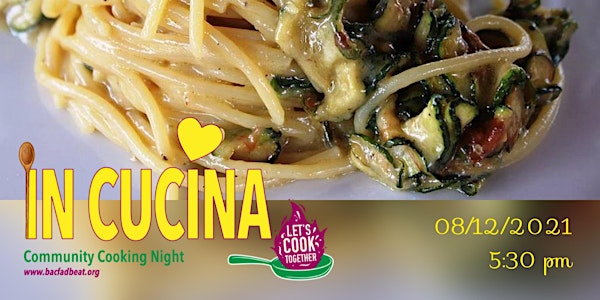 A trip to the Campania region: Spaghetti alla Nerano
Community Cooking Night - Monica's Spaghetti alla Nerano
About this event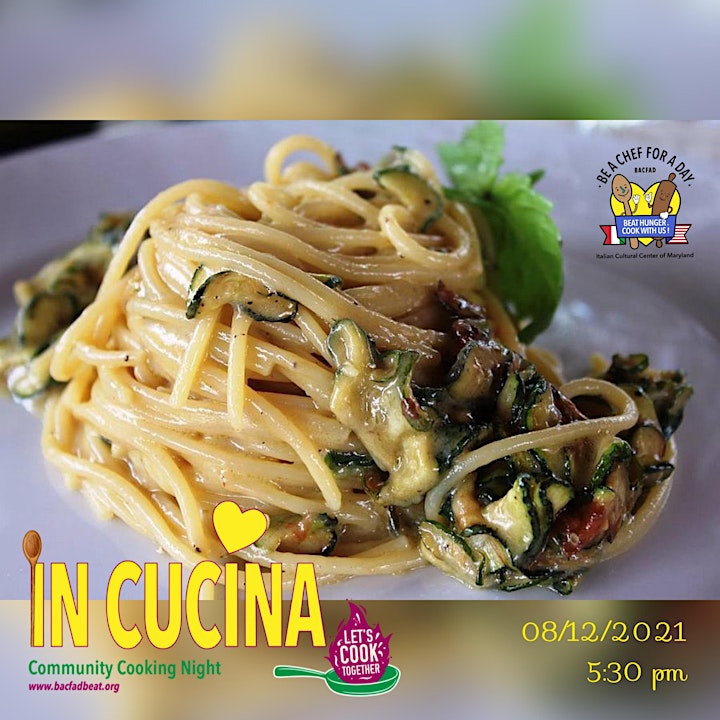 Join Monica, Lance and the ICCM/BACFAD Team for a community cooking night. We will honor Monica 's beloved region with a fantastic recipe.
Spaghetti alla Nerano
INGREDIENTS
400g (14 oz) spaghetti
800g (1-1/2 lbs) zucchini, sliced into thin rounds
200g (7 oz) Caciocavallo, Provolone Piccante, or a blend of 70 percent Pecorino and 30 percent Reggiano Parmigiano, grated
2 or 3 garlic cloves
Basil leaves
Sunflower Oil for the Zucchini
Olive Oil to sauté the garlic.
Several knobs of butter
salt and lots of freshly ground pepper
Recommended pasta: Spaghetti. Bucatini is a viable alternative.