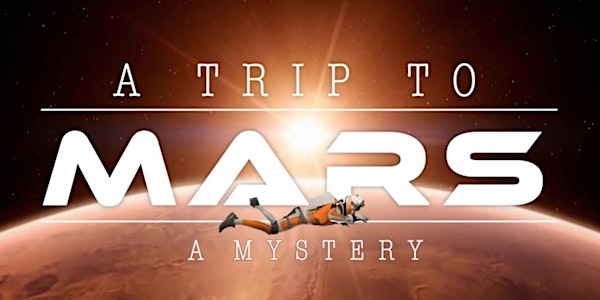 Multiple dates
A Trip to Mars - An Immersive Escape Room Experience
In this one time event, kids will use logic and deductive reasoning to solve a perplexing mystery in space!
Date and time
December 18, 2020 · 4:45pm - July 31 · 6pm PST
About this event
Rumor has it that there has been some foul play on the planet Mars! After a secret mission went awry, an astronaut has gone missing. The final transmission was concerning and we were hired to investigate. Can we solve the mystery and find a way home?
If your child loves mystery themed novels and detective shows, then they will love this program! This experience will give them the chance to test their critical thinking skills in hypothetical situations based in fantasy and reality. Kids will learn how to excel in puzzles and riddles that involve colors, wordplay, shapes, and math. Throughout the activity, they will be encouraged to share and debate hypotheses with other detectives to work together to solve the mystery before the program ends.
Learning Goals:
- Improve pattern recognition ability and reasoning ability through various puzzles
- Distinguish between linear vs. non linear puzzles
- Develop strategies to maximize time
- Learn to think like a puzzle writer
- Learn to make the seemingly "invisible" answer, visible
---------
Badge Connections:
Daisy Badge: Space Science Explorer
Brownie Badge: Space Science Adventurer
Junior Badge: Space Science Investigator
Cadette Badge: Space Science Researcher
Senior Badge: Space Science Expert
Ambassador Badge: Space Science Master
** IF YOU ARE A TROOP LEADER AND WANT TO SET UP A PRIVATE EVENT PLEASE EMAIL REBECCA AT RELIAV101@GMAIL.COM **
**ALL EVENT TIMES ARE IN PACIFIC - IF NONE OF THE TIMES WORK FOR YOU WE WOULD BE HAPPY TO CREATE A NEW ONE FOR YOU**
**IF NO PARTICIPANTS SHOW UP BY THE FIRST 10 MINUTES, THE EVENT WILL BE CANCELLED**