Event Information
Performers
A Tribute to "The Lady of Soul" Patti Labelle ft. Ms. Shawn Allen
Location
The Tin Pan
8982 Quioccasin Road
Richmond, VA 23229
A Tribute to Patti Labelle & Whitney Houston ft. Ms. Shawn Allen and Billboard Saxophonist Brian Lenair at The Tin Pan - Richmond, VA
About this event
Proof of complete COVID-19 vaccination required for entry.
Please bring your CDC-issued vaccination card (physical copy or a photocopy is acceptable).
Seating: We assign seats in order of when you purchase your tickets. All reservations are subject to a food and drink minimum of $13 per guest.
COVID-19 Policies: As live music reopens across the country, we, along with other venues, are prioritizing the health and wellness of our guests and staff while closely monitoring all government guidelines and recommendations regarding the spread of infectious disease. We are requiring face coverings for all staff and guests for the foreseeable future.
Box Office: The Tin Pan charges lower fees for box office versus online sales. Our box office is open Mon-Sat 12PM-5PM. Please visit us during those hours or call 804-447-8189.
To the World Renowned Patti Labelle & Whitney Houston Tribute Show starring Ms. Shawn Allen & featuring Billboard Saxophonist Brian Lenair!! "HOTT,HOTT"! It has brought audiences to their feet by doing all of Patti's & Whitney's Greatest HITS!! Like, "If only you knew", "Love, Need and Want you", "Lady Marmalade", "Feels like another One", "On My Own" and "Saving All my Love", "Greatest Love of All", "I Have Nothing", "You Give Good Love", "I Will Always You", "I'm Every Woman" many more...Backed by Celebrity band "Blacmarkit" featuring Mark Stewart as drummer & MD!
Ms. Shawn Allen
There are many that sing, but few who are blessed with the ability to transcend the audio capacity of listeners and touch their hearts and souls. A native of Cleveland, Ohio but now reigning in Maryland, Shawn is one of the chosen few.
The statuesque Shawn is no stranger to uproarious applauds and standing ovations. Her presence and performance are undeniable. As one listener states, "Once you've witnessed her performance, you realize that you have experienced something special, something heaven sent!" She has brought the infamously critical audience of the legendary Apollo Theatre to their feet and don't forget about the even more critical audiences of Howard University, her Alma mater. With one note, she can bring the most clamorous room to a point of deadening silence and the lyrics of the songs she sings have pried a many tear from listener's eyes.
A former Ms. Ohio, Hal Jackson Talented Teen is one of many of Shawn's accomplishments. 1st Place winner of the Omega Psi Phi Fraternity Talent Hunt; 1st Runner-Up in the Congressional Black Caucus Beauty Pageant; former vocalist for the Howard University Marching Band; former member of the Howard University Gospel Choir; Background vocalist for National/International recording artists such as Stacy Lattisaw, Miki Howard, Jean Carne, Chante Moore and former lead vocalist/member of the National recording artist, Interscope and University Records group, "Pure Soul" who brought you the number twelve song on the billboard charts, "We Must Be In Love", Pure Soul was also nominated for the Lady of Soul "Soul Train Award" and Number 1 on the R&B charts in the Washington Metropolitan Area for 8 consecutive weeks.
With the four-member group, "Pure Soul", Shawn has appeared on popular television and talk shows such as the Tempestt Bledsoe show, the Today Show, and Soul Train. She has shared the stage with International/National recording artists Luther Vandross, Freddie Jackson, Escape, Monifah, Queen Lattifah, 702, Aahliyah, Salt-N-Pepa, and Brownstone just to name a few. Pure Soul had a candid appearance in the "Freedom" video for the hit movie "Panther". Shawn is an extraordinary lyricist. She wrote a song on the Pure Soul album entitled, "Baby I'm Leaving" which displays her soultry sound a cross between Gospel and R&B.
Her alluring yet illuminating vocal styles range from the likes of Angela Bofill, Phyllis Hyman, Whitney Houston, Debra Cox, Gladys Knight and Patti LaBelle, Beyonce', Tamia to name a few. Shawn said that she would never forget sharing the stage with her ultimate idol Ms. Patti LaBelle for her book signing party entitled, "Don't Block the Blessings" held in Washington, DC. Lo and behold, her blessings were not blocked as she had the opportunity to sing background for her idol in the of year of 2006, Ms. Patti LaBelle.
Shawn currently sings for several groups within the DC Metropolitan Area. She had the pleasure of forming her own band called "Shawn Allen's Choice Band" who have performed at Blues Alley, Bethesda Blues and Jazz Club, SOBE nightclub and lounge and Olde Towne Inn as well as other well-known establishments within the metropolitan area and various venues within the USA. Shawn occasionally opens for National/International recording artist and Jazz musicians such as Ronnie Laws, Phillip Ingram, etc. She is the former female vocalist for the Style Band and Show which consisted of a nine membered band with four lead vocalists. The Style Band for many years have provided their musical abilities to many audiences around the metropolitan area and have opened for such artist as Mint Condition, Keith Washington, The Gap Band to name a few. Shawn is also in a trio female singing group by the name of Shadz of Soul which consists of Farnetta Baker and Anissa Hargrove. They have opened for as well as sang background for many national/ international and local artists such as Patti LaBelle, Charlie Wilson, William Becton, J Moss, Freddie Jackson, and Tanya Blount. You can find Shawn around the metropolitan area and travelling abroad displaying her vocal styles, beauty and charisma as she is quite the solo artist. A legend, not yet, but given the chance she will be none other than.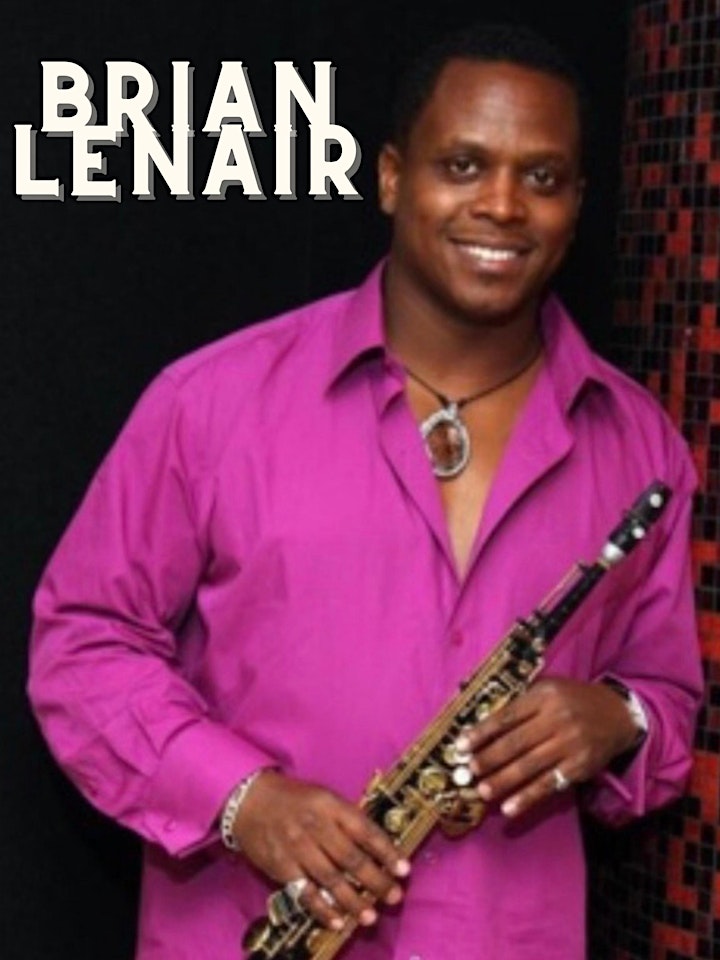 Lenair's love for music began at the age of eight in his home in the Washington DC area where he grew up. His most profound influence came from his dad, who also plays the saxophone. His first music instructor in junior high school, Bruce Tyler, also encouraged his love for music. Brian credits the works of jazz greats Grover Washington, Jr. and Stanley Turrentine for inspiring him to play as well.
Although Brian began his studies at the University of Maryland as an architect/interior designer, his love for music could not be contained. It wasn't long before Brian formed his first band called 41/2 Hours. He remained with the group for four years as they established a name in the DC area.
Brian eventually left and in 1990 joined a new group called Spur of the Moment. As the front man for the Washington DC based band, they astounded audiences with their mixture of jazz and R&B sounds for over 15 years. During that time, Spur of the Moment recorded two CDs entitled Sporadic and Out of the Shadows, which greatly features Brian's talent as a saxophonist and composer.
Despite the success of the group, Brian felt the need to move forward to pursue a solo career. In 2004, Brian cut his first CD entitled The Journey. Creating this CD gave Brian the opportunity to express his God given gift as well as showcase his talent as an incredible saxophonist, producer and songwriter. "I was fortunate enough to have a great deal of creative input on my first solo album," say Lenair. "I wrote 9 tracks which allowed me to put my inner thoughts and feelings to music,".
The first single, "Gone Ridin'" is a mixture of soft melodies and up-tempo grooves. "I am an avid bicyclist and this song came to me while I was riding one day. Cycling helps to clear my mind and get my creative juices flowing and that's what I wanted to bring across in this song." The title track "The Journey", Brian's personal favorite, expresses the experience he and his family had during his sister's victorious battle over cancer. He also recorded another one of his all time favorites "I Keep Forgettin' (Every Time You Are Near)" originally recorded Michael McDonald.
Now for something new from a saxophonist who for the last ten years has been building his reputation on the local music scene in Washington DC. After a break of four years, Brian is again stepping center stage with the CD 'Eye Of The Storm' It was back in 2006 that his solo project 'Inspirations Vol 1' hit the streets to show off a decidedly spiritual side of his musical persona and although a seasonal offering, 'A Saxy Christmas', followed in 2008 it is with 'Eye Of The Storm' that Lenair has unlocked the undoubted flair he has for R & B tinged contemporary jazz.
Performers
A Tribute to "The Lady of Soul" Patti Labelle ft. Ms. Shawn Allen
Date and time
Location
The Tin Pan
8982 Quioccasin Road
Richmond, VA 23229
Refund policy
Organizer of A Tribute to Labelle & Houston ft. Ms. Shawn Allen and Brian Lenair