Description
The Kosciuszko Foundation presents a tribute to the painter and one of the founders of the Op Art movement : Julian Stanczak (1928-2017).

Friday, May 19th, 7:00 p.m.
The Kosciuszko Foundation, 15 E 65th Street, New York, NY 10065
Julian Stanczak left an immense artistic legacy. The Kosciuszko Foundation pays homage to his lifelong passion for art and color by portraying his life and work throughout the years. The evening will feature:
"Przemyśl - To catch the Light" - excerpts from a documentary by Tomasz Magierski about life and art of Julian Stanczak
Remarks by Dr. Marek Bartelik - art critic, art historian and poet; President of the International Asociation of Art Critics
A discussion with Barbara Stanczak - Julian Stanczak's wife, sculptor and educator, former Professor at Cleveland Institute of Art
A mini exhibit of Julian Stanczak works
A light reception to follow.
Tickets: $20/ $10 - KF Members, Seniors, Students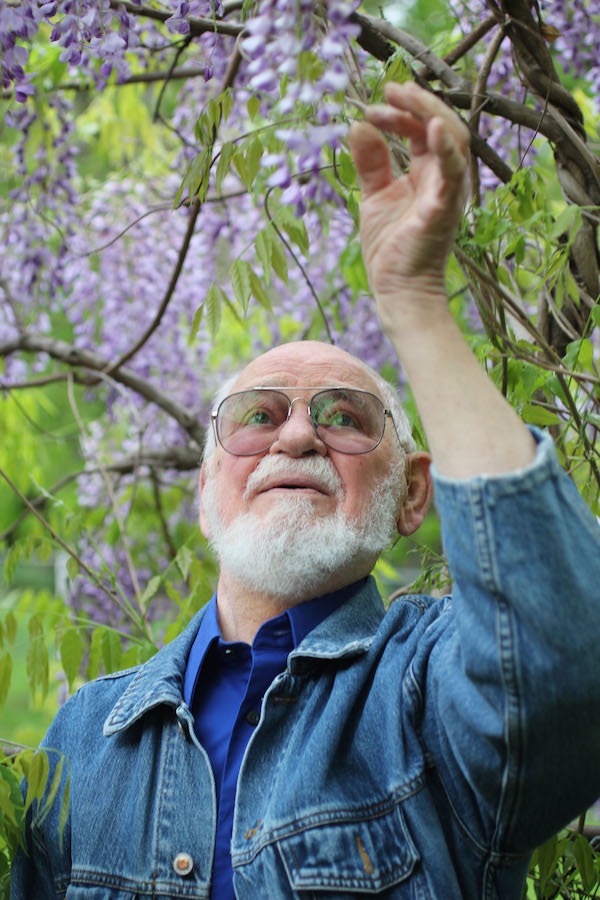 The experiences of nature's grandeur became crystallized in Julian's paintings as impressions transformed into abstract images of color, light, and joy. The metamorphoses his works captured—from expression to impression, from taking in to pouring out, from personal feelings to universal responses—were unique. Looking at an empty canvas, Julian would internalize its dimensions, divide its graphic space, visualize a color spectrum and paint mixtures, and balance his desired emotional/psychological effect, all in his head. He had the ability to see his paintings in great detail in his mind's eye, and he would impatiently pursue giving form to this vision. Julian had a great heart and intellect, but above all, it was his mind's eye that—for me, as an artist—was the most amazing and incredible of gifts. - Barbara Stanczak, wife of Julian Stanczak, sculptor