A Tour of Scotland - San Jose

Sunday, March 30, 2014 from 7:00 PM to 9:00 PM (PDT)
Event Details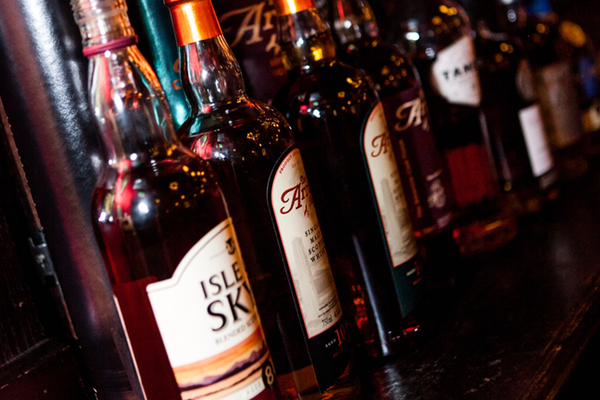 Join us in San Jose as we take a tour of Scotland and try 9 different scotch whiskies, all presented by a brand expert and representative of each of the labels. This is a unique tasting experience you will not find anywhere else.  Most of the scotches are rare, some have not even been released to the public, so you will be some of the first people to try these scotch whiskies.  Here is a quick check list to help you determine if this is an event that you would enjoy:
If you are a scotch enthusiast and want to try some new scotches, you don't want to miss this event

If you don't love Scotch but want to see what the hype is about, you don't want to miss this event

If you have a friend or loved one who loves scotch, You should not let them miss this event

If you love having a great time, you don't want to miss this event

Plain and simple: YOU DON'T WANT TO MISS THIS EVENT!!!
In addition to tasting the whisky, at every event, you will be guided through the history of Scotch, as well as each drink being presented. You will also be taught how to properly observe, nose, and taste the spirit. Lastly, every event is full of different gifts and surprises, so be sure to save your seat and buy your tickets now before they sell out! Below is an outline of the Scotches being presented by a representative of Arran, Isle of Sky and Kilchoman the night of the event:
Arran 10 YR

Arran 14 YR

Arran Amarone

Tamdhu 10 YR

Isle of Skye 12 YR

Exclusive Malts Speyside 10 YR

Kilchoman Machir Bay

Kilchoman 100% Islay
You are still reading?? We haven't convinced you that this scotch tasting is a must attend event? It's okay, we understand.  You are one of those, "I need to see it to believe it" kind of personalities.  That's fine, check out a video of our past Whisk(e)y World Tour, to get an idea of what to expect.  (You can't see the video below? Click here to view the video on Vimeo) 
78 Degrees Whiskey World Tour from Tina Case Photography on Vimeo.
FAQs:
1) Is there a phone number or email where I can contact the organizer with any questions?
You can email richard@78degrees.net or brad@78degrees.net with questions.
2) What is your refund policy?
You can request (and will receive) a full refund up until 48 hours prior to the event.  After that point, no refunds will be issued.

3) Are there ID requirements or an age limit to enter the event?
You must be 21 to enter this event. 
4) Do I need to print out and bring a ticket to get in?
You do not need to print out a ticket in order to get in.  We will be checking IDs at the door, and will simply find you on our registration list.
 
5) Will you be selling tickets at the door?
If the event doesn't sell out, we may sell tickets at the door.  Door prices will be higher than advance prices.


6) Is the venue wheelchair accessible?
Yes.

About 78 Degrees:
78 Degrees was started by two cognac and scotch enthusiasts.  They noticed that many people (including themselves) had misconceptions about scotch, cognac, and other premium liquors.  They also learned that many people found exploring scotch and cognac to be somewhat intimidating, and were unsure where to begin.  Since then, they have been on a mission to remove the shroud of mystery surrounding the world of cognac, scotch, and other aged spirits, making it more accessible to a larger audience.  78 Degrees will be holding events at bars all around the Bay Area at which guests will be presented with specially-selected flights and cocktails, along with fun and interactive education. A combination of education, fun, and approachability is used at the events to encourage nearly everyone to find a way that they can enjoy these fine spirits. 
When & Where

55 South
55 S 1st St
San Jose, CA 95113


Sunday, March 30, 2014 from 7:00 PM to 9:00 PM (PDT)
Add to my calendar