A Tour of Gardens 2018 - Cultivating Community
Description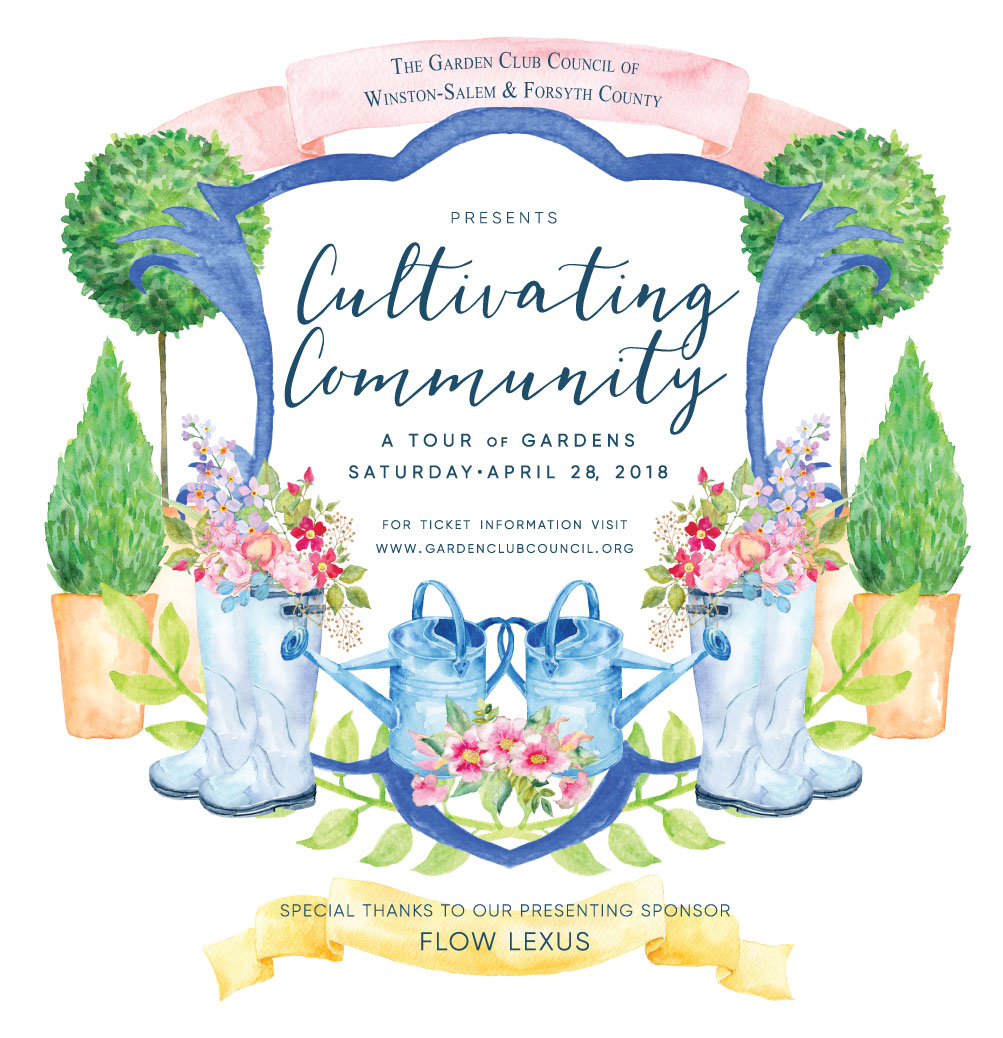 A Tour of Gardens 2018 – Cultivating Community is a BUILD YOUR OWN TOUR with 15 UNIQUE GARDENS throughout our city. Garden themes include:
Historic Garden Adaptations in West End
Farm-to-Table in West Salem
Roof-top Garden & Historic Adaptation in Old Salem Area
Contemporary, Classical Revival in Washington Park
Gardener's Garden, Gardening in Small Spaces & Historic/National Register in Buena Vista
Bonus Garden with Purchase of Box Lunch from 1703 Restaurant
Tour guide booklets with descriptions of gardens and tour wristbands will be mailed prior to April 28th. If a registration is made after April 15th, tour guide booklets may be picked up the day of the tour at either the Garden Boutique (100 Reynolda Road) or Old Salem Visitor's Center (900 Old Salem Road).
To purchase tickets for the Friday Night Farm Dinner at Crossnore, click here.
The Garden Club Council of Winston-Salem & Forsyth County was founded in 1932 to help preserve, protect and beautify our environment. Our group includes over 850 members from 22 clubs in the area. As a 501(c)(3) not-for-profit organization, the Council is currently providing over 20 active grants in Forsyth County. Proceeds from our 2018 garden tour, our largest fundraiser, are used to provide grants for community beautification, restoration & conservation activities and projects.