When trauma hits, the aftermath is grief. How do we face and acknowledge grief—as individuals, and as a society? Join us for a FREE talk.
About this event
A Time to Mourn & A Time to Dance by Jennifer Ohman-Rodriguez is a honest memoir about grief and the effects of trauma following the days of her husband's sudden death.
Sharing her personal story with raw authenticity, Jennifer Ohman-Rodriguez offers those impacted with trauma, a path towards healing through both professional help and her deep faith in God.
Join us for a book launch event that celebrates the launch of her memoir, A Time to Mourn and Time to Dance, with Q&A. You'll hear her story and what inspired her to write, the nature of grief & trauma, and how we deal with trauma and grief. You will gain valuable insights, understanding, and be better equipped in providing emotional "first-aid" to someone because you heard Jennifer share her personal experiences.
Book Description: Tony Rodriguez was a compassionate and well-respected trauma therapist who devoted his life to helping survivors thrive, until his life was cut short in a tragic accident. Traumatized by the sudden loss of her husband and overwhelmed by the impact of his untimely death on their two sons, Jennifer Ohman-Rodriguez was determined to blaze a path toward healing.
From the excruciating days immediately following his death, to navigating the bewildering labyrinth of young widowhood, to forging a new life for herself and her sons, A Time to Mourn & A Time to Dance chronicles her story with unabashed honesty and deep vulnerability, blended with authentic faith and teeth-clenching determination to do the hard work of healing.
Ohman-Rodriguez retraces her own steps out of trauma's grasp from the depths of despair back to the joy of living. This book is infused with Jennifer's heartfelt prayers, real-life applications of somatic and spiritual healing practices, and the kind of profound and practical wisdom that only reveals itself in life's moments of truth.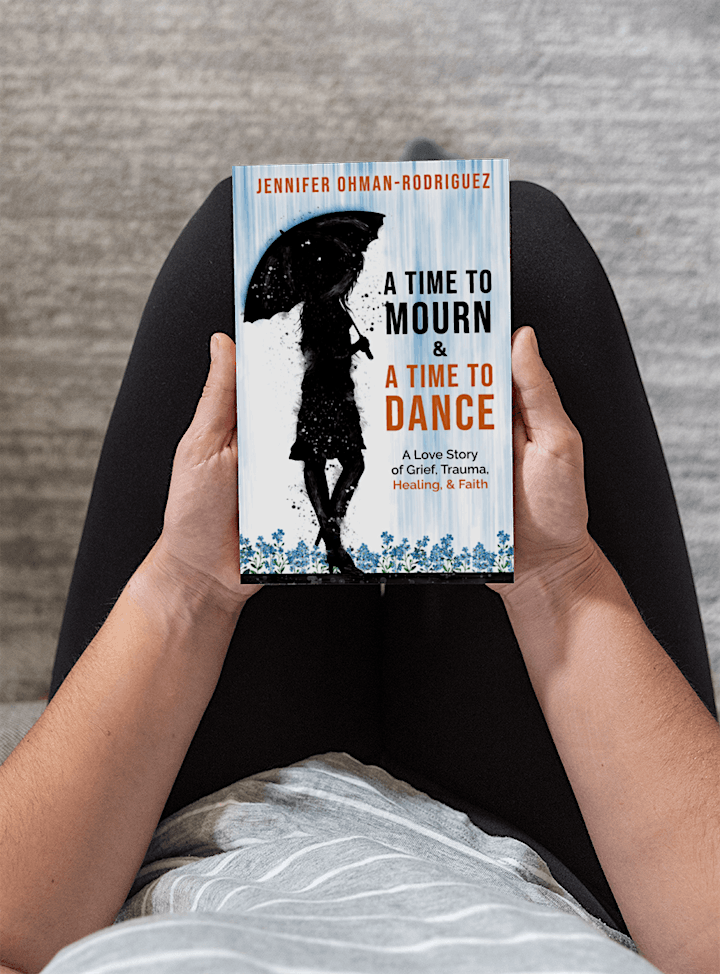 Organizer of A Time to Mourn & A Time to Dance, Author Q&A with Jennifer Ohman-Rodriguez