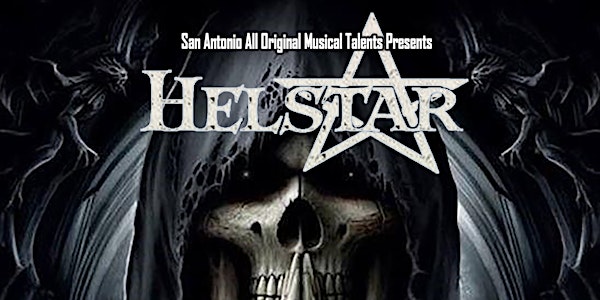 A TEXAS Heavy Metal Power Trio with Helstar,. Byfist & Ignitor
San Antonio All Original Musical Talents Presents A TEXAS Heavy Metal Power Trio with Helstar,. Byfist & Ignitor Lovers of almighty POWER ME
When and where
Location
Fitzgerald's Bar & Live Music Venue 437 McCarty Suite 101 San Antonio, TX 78216
About this event
San Antonio All Original Musical Talents Presents
A TEXAS Heavy Metal Power Trio with Helstar,. Byfist & Ignitor
Lovers of almighty POWER METAL mark your calendars for the Heavy Metal Power Trio with three Internationally renowned TEXAS Metal greats!
Bred in the heyday of heavy metal, Houston's HELSTAR has been melting faces since Larry Barragan formed the band in1982. Don't miss one of your only chances to see them in Texas! Helstar remains an influential force in the American power metal genre. They return to Europe soon, to play series of shows in Poland, Germany and The Netherlands, as part of the Black Cathedral Tour.
Joining HELSTAR onstage is lightning fast metalist IGNITOR with Jason McMasters' (Dangerous Toys), Agony Column guitarist Stuart Laurence, Brendon Bigelow on bass, Beverly Barrington on guitar, and Pat Doyle (Offenders) on drums,
Byfist complete the "Power Trio" line-up. Formed in the mid-80's in San Antonio and signed by PURE STEEL RECORDS in 2020 , the legendary BYFIST new release "In the End" has won approval across the globe and continues to make waves on online radio frequencies everywhere.