A TEDxConcordiaUPortland Adventure: Improvising with Strangers

Saturday, February 23, 2013 from 10:30 AM to 1:00 PM (PST)
Event Details
Improvising with Strangers:
Playing with hands-on collaboration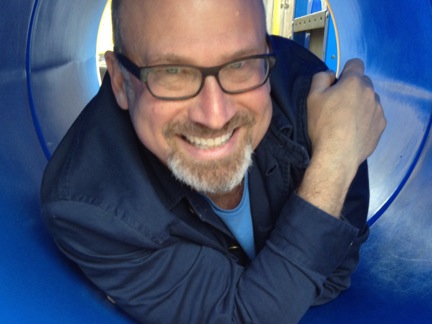 Hosted by Gary Hirsch

Spend the afternoon with TEDxConcordiaUPortland 2013 speaker Gary Hirsch learning to improvise and co-create with people you probably just met. Improv is not only an entertaining and engaging art form, it also holds best practices for anyone who needs to collaborate better in their work and life, come and play with it. If this idea scares you, then you have an even better reason to show up.
When & Where

Concordia University Portland - George R. White Library Room 310
2811 NE Holman St.
Portland, OR 97211


Saturday, February 23, 2013 from 10:30 AM to 1:00 PM (PST)
Add to my calendar
Organizer
TEDxConcordiaUPortland
What is TEDx?

In the spirit of ideas worth spreading, TED has created a program called TEDx. TEDx is a program of local, self-organized events that bring people together to share a TED-like experience. Our event is called TEDxMtHood, where x = independently organized TED event. At our TEDxMtHood event, TEDTalks video and live speakers will combine to spark deep discussion and connection in a small group. The TED Conference provides general guidance for the TEDx program, but individual TEDx events, including ours, are self-organized.

What is TEDxMtHood?

It's an independently organized and licensed offshoot of TED, you know, the huge speaking event with "ideas worth spreading". The event where they provide a way for us to hear great ideas from thinkers who have an idea that is changing the world. The one where amazing individuals are giving an 18-minute or less "talk of a lifetime".
We hold a big annual event in the spring of each year with approximately 15 live speakers and several performers for 800+ attendees and TEDx Adventures throughout the year for more intimate, hands-on opportunities to interact with our speakers and their ideas worth spreading.
Follow us on Facebook or Twitter for the most up-to-date news from our community and check our website regularly for new information: www.TEDxMtHood.com
A TEDxConcordiaUPortland Adventure: Improvising with Strangers