A TEDxConcordiaUPortland Adventure: A People's Choir

Saturday, March 9, 2013 from 8:00 PM to 10:00 PM (PST)
Event Details
A People's Choir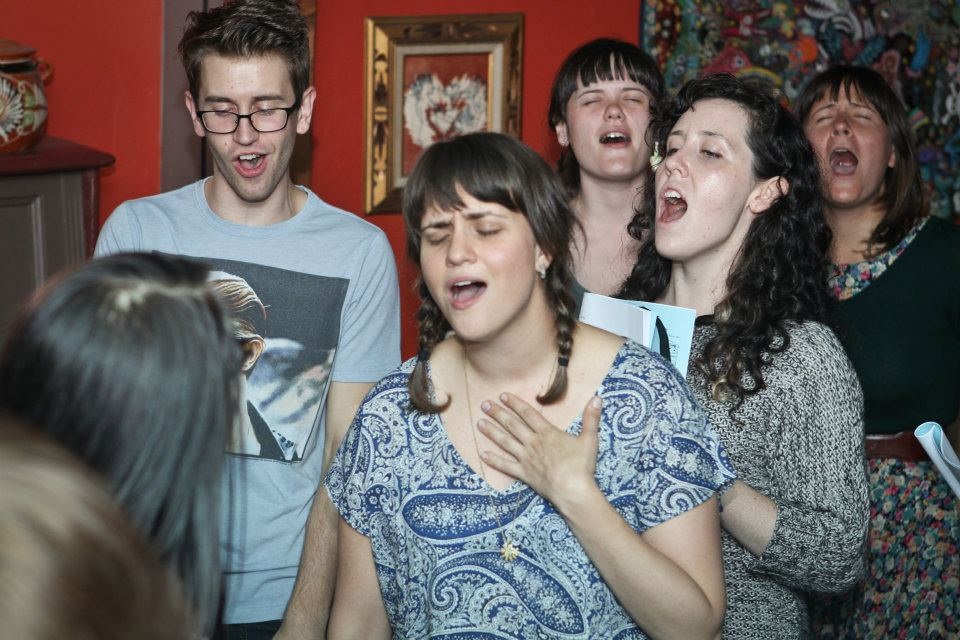 Hosted by The Delicious 
A People's Choir is a monthly group sing-a-long hosted by The Delicious, an artist collective based in Portland, Oregon.  Every month a theme is chosen and choir members (whoever wants to come) suggest songs via social media that they want to sing.  Lyric books are provided.  The choir simply sings along to the sound recordings - anything goes!  
The choir began in 2011 out of nostalgia for communal singing. The power of singing together was so overwhelming that they just kept singing.  Since the first choir, A People's Choir has hosted choirs at PSU's Open Engagement, New York's Art in Odd Places festival, Last Thursdays on Alberta, and monthly at their winter home - The Waypost.
When & Where

The Waypost
3120 N. Williams Ave.
Portland, OR


Saturday, March 9, 2013 from 8:00 PM to 10:00 PM (PST)
Add to my calendar
Organizer
TEDxConcordiaUPortland
What is TEDx?

In the spirit of ideas worth spreading, TED has created a program called TEDx. TEDx is a program of local, self-organized events that bring people together to share a TED-like experience. Our event is called TEDxMtHood, where x = independently organized TED event. At our TEDxMtHood event, TEDTalks video and live speakers will combine to spark deep discussion and connection in a small group. The TED Conference provides general guidance for the TEDx program, but individual TEDx events, including ours, are self-organized.

What is TEDxMtHood?

It's an independently organized and licensed offshoot of TED, you know, the huge speaking event with "ideas worth spreading". The event where they provide a way for us to hear great ideas from thinkers who have an idea that is changing the world. The one where amazing individuals are giving an 18-minute or less "talk of a lifetime".
We hold a big annual event in the spring of each year with approximately 15 live speakers and several performers for 800+ attendees and TEDx Adventures throughout the year for more intimate, hands-on opportunities to interact with our speakers and their ideas worth spreading.
Follow us on Facebook or Twitter for the most up-to-date news from our community and check our website regularly for new information: www.TEDxMtHood.com
A TEDxConcordiaUPortland Adventure: A People's Choir