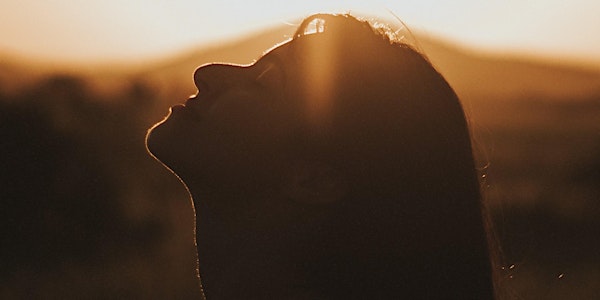 A Teachers' Retreat to Fortify and Renew
Ready for the school year? This teachers' retreat will ground you in your strength, growth, and purpose so you're revived and ready to go.
Refund Policy
Refunds up to 7 days before event
Eventbrite's fee is nonrefundable.
About this event
This virtual retreat tenderly walks teachers of all age levels through a writing process that can help them reflect on the enormous amount of change, growth, and challenges that have taken place as well as ground them in their inner vitality and strength.
Studies have proven that naming one's experiences can bring significant lasting physical and mental health benefits, such as releasing muscle tension or coming to clarity and closure to life events. In this retreat, you will:
Identify and double down on your hard-earned strengths;
Tend to lingering grief, which will free up energy for the year ahead;
Name and claim your joy and delight, which will sustain you.
Participants freewrite to question prompts, gently sift through what is most important and witness what will surface: inner purpose, strength, and resilient joy. Each round of individual reflection will follow with optional small group time that supports new perspectives, connections, and discovery. Trauma-informed process*.
This retreat is for writers and non-writers alike, no experience necessary. The writing component simply accesses a place of one's deeper, inner truth. This process enables retreatants to connect with their intuitive knowing, often to their surprise, empowerment, discovery, and delight.
Participants Will Receive:
• A 3.5-hour teachers-only retreat guided by Crystal Meisaan Chan;
• An optional post-retreat gathering of participants one month after the retreat to process lessons learned, wisdom discovered, and to surface outstanding questions;
• A pre-retreat "Tender Gifts for Self-Care" love-me series, daily gentle emails the week before the event with simple grounding practices (30sec-2min) to take with you all year long.
About the Facilitator:
Crystal Meisaan Chan hosts regular care communities for Asian American Pacific Islanders/Mixed Race Asians and leads guided meditations that involve embodiment and imagery to address themes of grief, transitions, walking through the unknown and following the path of one's transformation. She is a children's author with her award-winning books, BIRD (middle grade) and ALL THAT I CAN FIX (young adult) and visits schools to inspire youth and people of all ages to claim the power of their voice and live according to their intrinsic worth. She is a regular storyteller on Wisconsin Public Radio.
Equity Pricing:
Please join me in creating the world we want to see, which includes equity pricing so all can attend. There are three price points for tickets: Choose the amount that aligns with your values for justice and equity and makes you feel fulfilled at ensuring that all people have access to this retreat. This model is based off the values of mutuality, joy, and compassion for all.
100% satisfaction guaranteed or your money back.
**Scholarships available! Contact Crystal Meisaan for details: goingonretreat@gmail.com**
To gift this retreat to a teacher OR to contribute to a general teachers equity fund: Contact Crystal Meisaan for details (goingonretreat@gmail.com).
* Trauma-Informed Approach:
Participants are strongly encouraged to take breaks as needed, and all engagement is optional – participants can opt out at any phase for any reason. If you need to leave the retreat to take care of yourself, contact me and I will walk you through the steps you can complete the retreat at your own time and pace.
What Retreatants Have Said About the Retreat:
"This retreat was transformative. I know some teachers who could benefit from this. Can you give this retreat to the teachers at my school?" - Elementary School Music Teacher
"This retreat was very relaxing, like stretching and breathing deeply, but in a way that relaxes the mind rather than the body. Crystal is kind and affirming and keeps the space safe for all." Margaret, High School History Teacher
"So often in education, we're told, 'Take care of yourself first!' but are given no time to do that. I highly recommend this retreat to start the school year feeling more grounded and ready to go!" - Amy, 6th and 8th Grade Language Arts Teacher