Taking time to slow down and touch with presence, brings such joy. It brings such love to take this gentle receptive pace.
About this event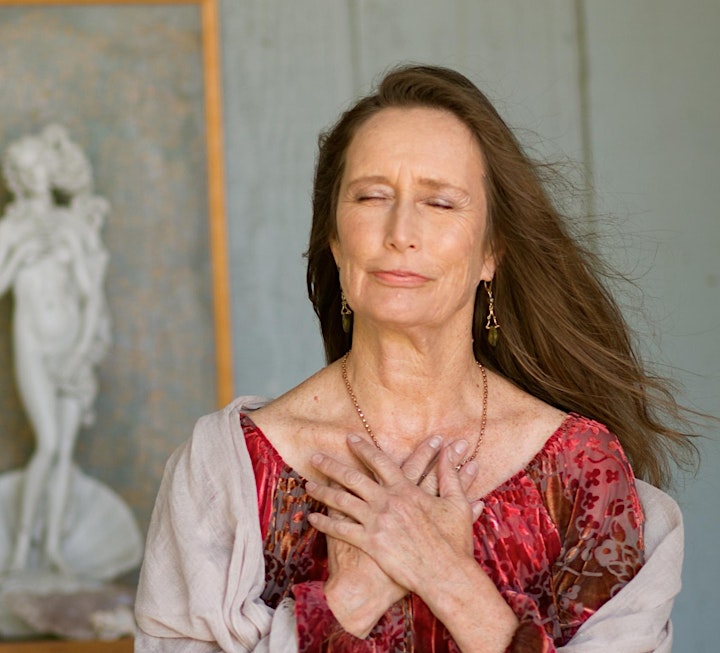 Where: Online (Zoom)
When: February 4th, 2022
Time: 4:30- 6:30pm, PST
Cost: FREE
A Taste of Tantra, hosted by Lindy James, is being offered for free!
Singles & couples welcome.
You are warmly invited to join a loving class about deepening intimacy in our lives. No previous experience required.
You will learn:
Practices that you can do solo or with a partner. Let's keep our energy alive and healthy. Maintaining the health of our energy body is important for mental and physical vibrancy.
This is a good time to learn the basics, a taste of what sacred sexuality is about.
Tantra and Sacred Sexuality:
Starts with slowing down and arriving in the present moment with a beginners mind. I invite you to take this step with curiosity and an open heart to find out how rich and healing our connections can be! I take us on a simple and gentle journey into the practices of Tantra. Tantra practices can help us heal the past and open to deeper intimacy in our relationships & love-making. Learn how Tantra can bring us to a joyful and trusting connection with our bodies through the expression of our desires and boundaries.
Tantra is a magical connection to deeper intimacy and a spiritual path in union with the Divine.
No Recordings
To honor privacy, there are no recordings of the class. You must be present to receive the experience.
Questions?
If you have any questions or curiosities about Tantra or this class, please reach out: lindy@lindyjames.com
I look forward to meeting you on line and in person in the future,
Lindy James
Website: https://lindyjames.com/
Facebook: https://www.facebook.com/PermissionzonewithLindyJames/
Organizer of A Taste of Tantra | Sacred Sexuality, a free introductory class
Lindy has been counseling men, women, and couples for over 15 years. She is a graduate of the 2-year training at the Hakomi Institute of San Francisco. She regularly leads woman's groups, and day/weekend retreats. She makes her home in Santa Cruz, CA, where she is pioneering the use of Hakomi therapy techniques combined with horseback riding.

With all the rules of our society, our culture, our family, plus whatever emotional baggage we've accumulated, we often live as if we do not have permission to be our true selves. We generally aren't given the guidance of how to listen to our hearts' longing and don't have the tools to get past our self-imposed obstacles, even if we do hear a faint voice from somewhere deep inside us. Isn't it time to do something about that? Through the process of embodiment, we will learn somatically the "felt sense" connection to our inner wisdom!
As we take time to get curious and look within, the mind begins to relax, and our ability to hear the heart's voice grows in strength. With this wisdom as steady guidance, I offer a variety of ways to bloom wide open into the life you want to live: