About this Event
This past March, Beth was invited to join Ole & Obrigado Imports on a wine trip across the Iberian Peninsula.
She'd love to share her experience with you and taste some of her favorite wines from both countries, accompanied by a slideshow with photos from the trip and exciting stories of visiting remote wineries and meeting winemakers.
This educational event will feature tapas from Cooks & Soldiers, similar to the meals Beth had on her trip.
My hope is that you will be transported to these beautiful places through food, wine, and storytelling. I am so excited to share this special trip with you! - Beth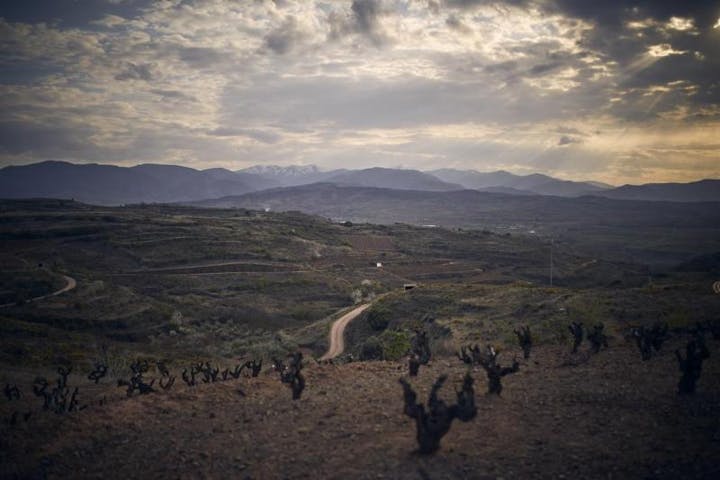 We will taste 8 of Beth's Favorite wines accompanied by heavy tapas and cheeses from Cooks & Soldiers.
Orleans Borbon Manzanilla Fina, Sanlucar de Barrameda, Spain
2018 Gaintza, Txakolina, Spain
2018 Oro de Castilla Verdejo, Rueda, Spain
2014 Sierra de la Demanda, Rioja , Spain
2017 Macanita Tinto, Douro, Portugal
2015 Fitapreta 'Baga Ao Sol', Alentejo, Portugal
2012 Noble & Murat LBV, Douro, Portugal
Osborne Capuchino Palo Cortado, Jerez, Spain
This is a seated educational tasting limited to 14 guests. With respect to everyone's time, the tasting will begin promptly at 6PM and it is recommended for guests to arrive 10 minutes early to check in and get seated.
** If you would like to keep the party going, Cooks & Soldiers (located across the street) has offered to waive their corkage fee if you bring a bottle from the tasting and include a complimentary Pintxo!
**IMPORTANT PARKING NOTIFICATION**
Parking in our front lot is extremely limited! Please park in the free, 5 level parking deck located directly behind the shop.