A Taste of South Africa: A Fundraiser for Street Smart Youth Project
About this Event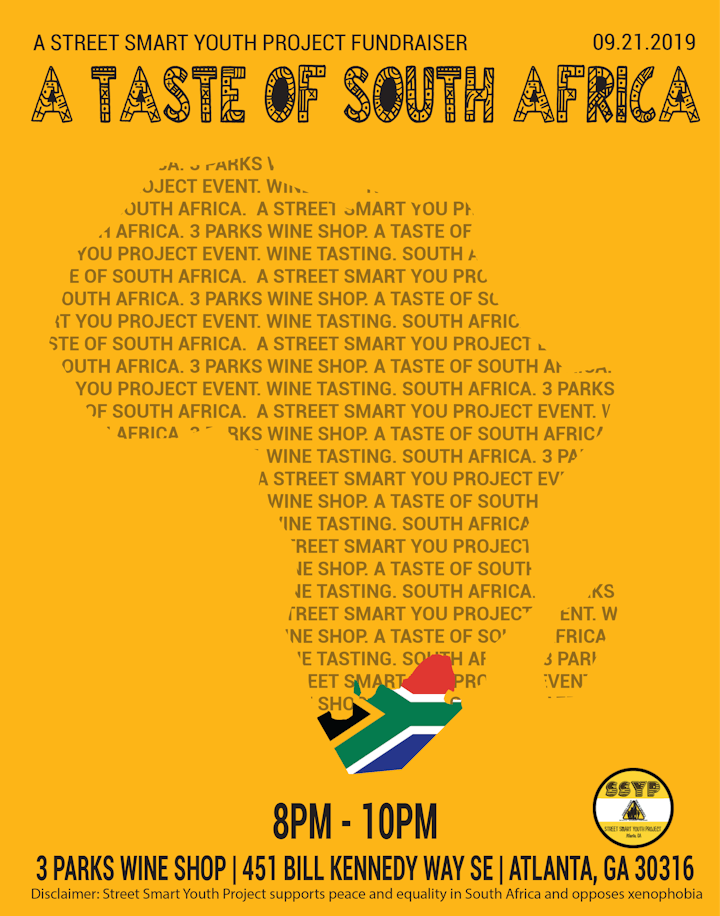 Come and join us for a Taste of South Africa! 3 Parks Wine, a community stakeholder, will host a special fundraiser on behalf of Street Smart Youth Project Inc. This tasting event for a great cause will introduce attendees to varietals of red, white and rose wines from South African Vineyards. Lite bites will accompany each tasting. This is an opportunity to taste, toast and travel virtually to South Africa!
-------------------
All Proceeds go directly to Street Smart Youth Project programs. These services include prevention, early intervention and risk reduction for under- resourced youth. Even if you cannot make it to the event, please consider purchasing a ticket in support of the organization's fundraising campaign!
-------------------
Street Smart Youth Project actively engages under- resourced minority youth in structured, community-based programs in order to involve, prepare and empower them for growth and healthy living as adults, with an emphasis on prevention regarding delinquency, substance use, and HIV. Our mission is a model of empowerment through change and opportunity. Street Smart Youth Project offers opportunities that allow participants to Transcend, Transform, and Take Flight!
Get more details about the organization here: Website
These are some pictures from the Taste of Europe fundraiser, held in July. This was a great success because of the support of its attendees. Let's Keep that Momentum Going!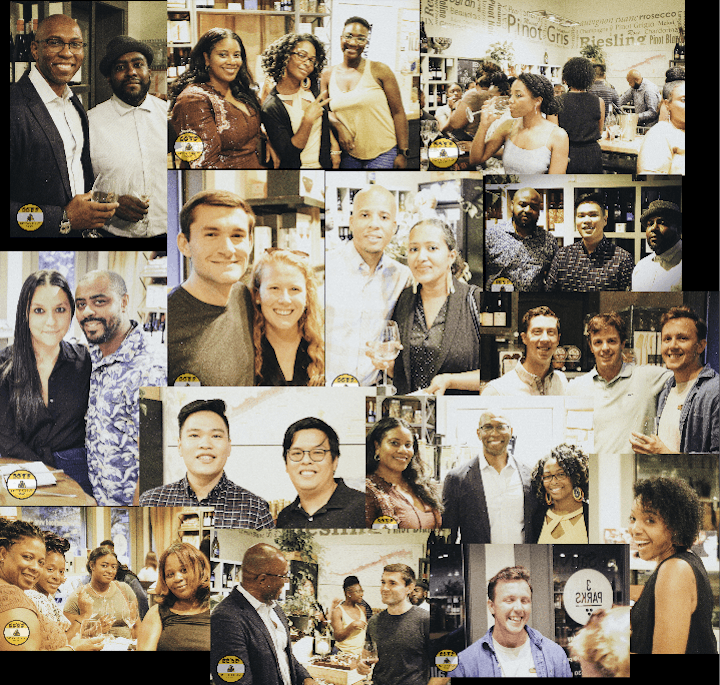 All Support is Appreciated, Thank You.
A short video recap of our 2019 summer program.
A video summary of our 2019 Youth retreat.