Description


"A Taste of Paris"
Project Mona Lisa Paris Informational Session #1 Presented by QueenLyfe Inc., SSQ, and The Malkan Group
QueenLyfe Inc. in partnership with Sacred Sites Quest presents "Project Mona Lisa"- Paris. http://queenlyfe.org/project-mona-lisa/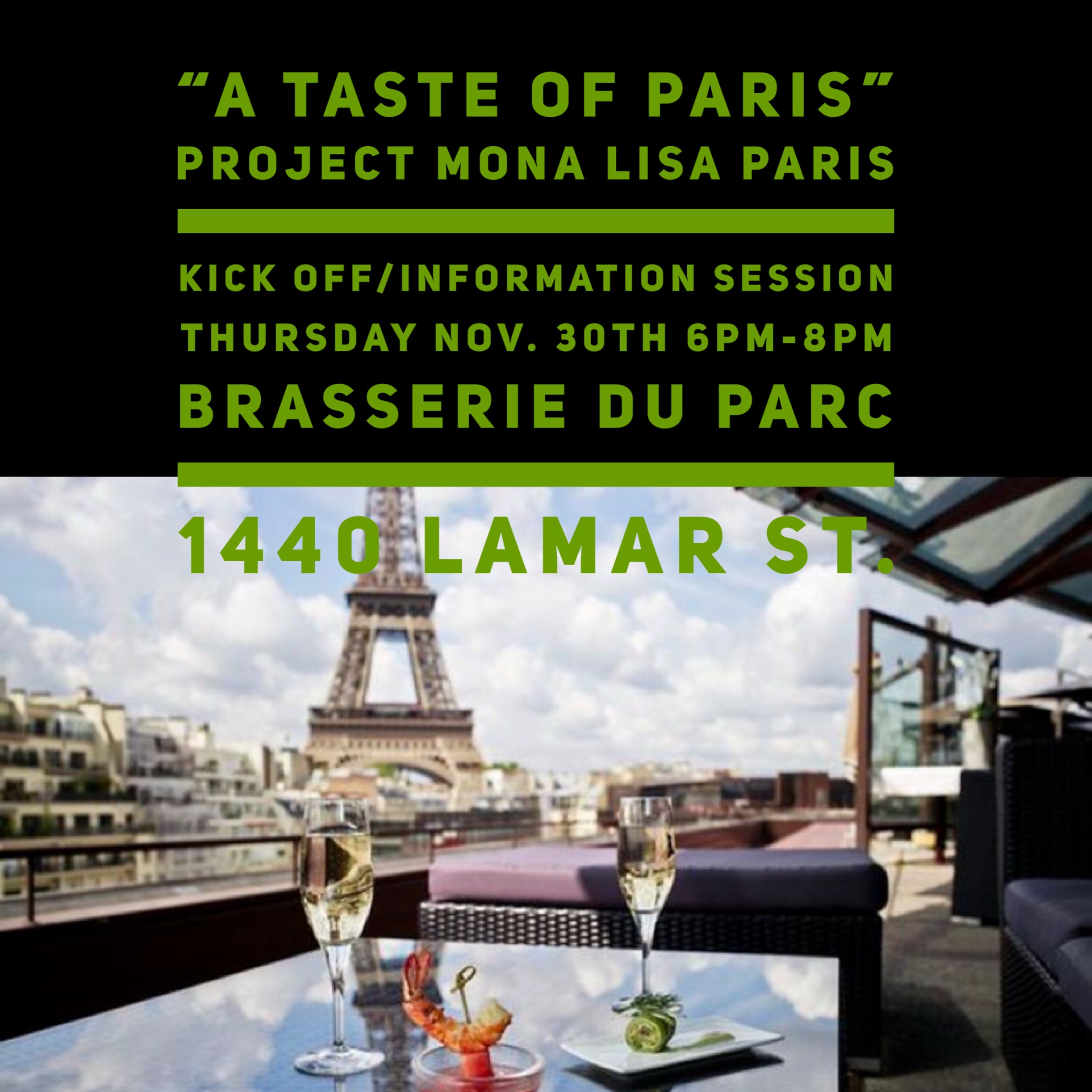 Prior to our departure to Paris, France, QueenLyfe Inc. will host five team building engagement events to build a sense of community between all Project Mona Lisa participants. Our first "taste of Paris" will be at Brasserie du Parc, an authentic French brasserie.
If you have already registered, or plan on registering for Project Mona Lisa Paris, this information session is for YOU! We will cover all important details to ensure everyone is engaged and equipped for this once in a lifetime travel experience.
This informational session will be you LAST opportunity to save $300 on overall cost of the experience. Project Mona Lisa registration link:http://bit.ly/projectmonalisa
****GIVEAWAY ALERT******
Qualify to win a 10 Class Package to SoulCycle by attending this event
Learn more about QueenLyfe Inc. and the vision of Project Mona Lisa Paris by viewing this quick video: https://youtu.be/g9_18ZIzwZo
Visit queenlyfe.org to join our movement! We are going places, literally!
One LOVE One LYFE (Love. Yourself. First. Everyday.)
#QueenLyfe #SSQ #TheMalkanGroup #ProjectMonaLisa
Save the dates for our upcoming sessions: