Description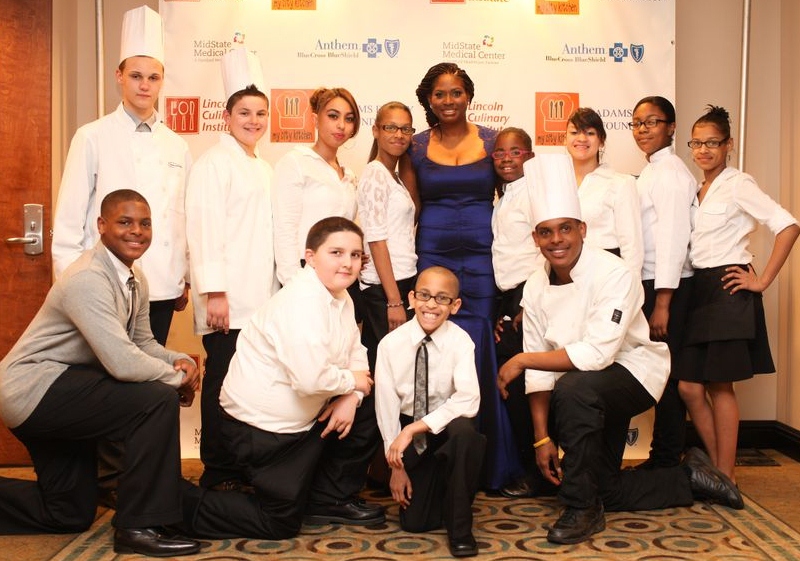 Support My City Kitchen, Inc. while experiencing an evening of creative brilliance with a fashion showcase by local designer Troy Anthony. His newest, romantic fashion pairs ready-to-wear designs with the color palette of Gouveia Vineyard's fine wines. During the fashion show, guests will enjoy complementary wine tastings and light fare including:
1. Chicken satay
2. Fresh mozzarella and tomatoes
3. Stuffed mushroom with Italian sausage
4. Pulled-pork sliders
5. Fried mac and cheese croquettes
6. Penne pasta with pesto.
The food will be prepared by the The Library's culinary experts and enhanced by Chef Kashia Diaz with drizzlings of Enotre Extra Virgin Olive Oil, an Itialian oil brand gaining popularity in the U.S.
Following the fashion show and tastings, guests will have the opportunity to meet My City Kitchen's Executive Director Chef Kashia Diaz and Fashion Designer Troy Anthony.
Music provided by DJ T-Mic. Event photography provided by Lucy Guiliano.