Description
On Tuesday, July 25th, Boston's Top Ethnic Restaurants and Chef will team-up with Get Konnected! to host Boston's original multi-ethnic food festival "A Taste of Ethnic Boston". Over 300 Business professionals of diverse cultural backgrounds will gather for a night of food, music, and networking. #TasteGK4 presents an impressive repertoire of art, new chefs, and restaurants, featuring Boston's latest ethnic food trends.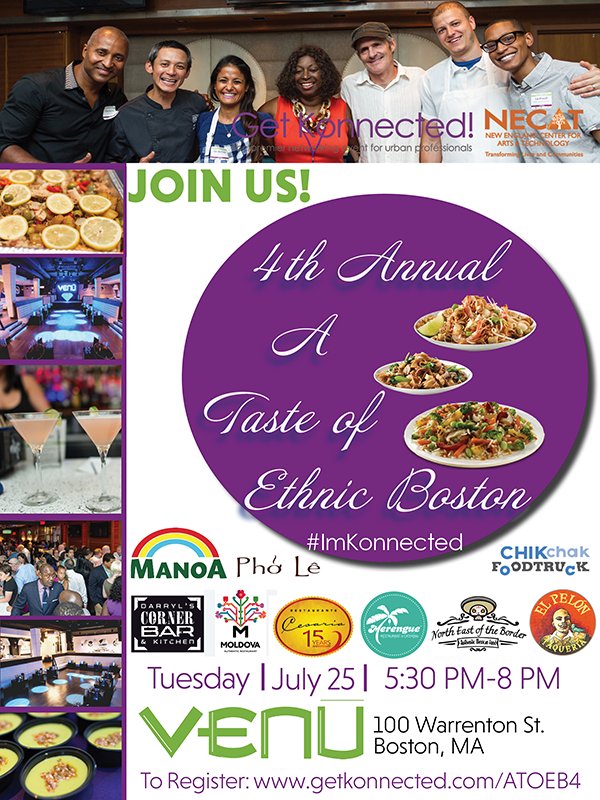 Organizer of A Taste of Ethnic Boston by Get Konnected!
Get Konnected! is Boston's premiere bi-monthly networking event that brings together urban and international professionals, business executives, and entrepreneurs from various cultures. Its goal is to enrich professional development and forge new business and social relationships, making Boston a more diverse and inclusive city. These bi-monthly events provide exposure to a broad spectrum of ideas and validate the contributions people of diverse cultural backgrounds are making to world.