Description
Come and discover the universe of cultcheers through seven different splashes of culture!
During this informal networking event, talents will gather to give you a taste of our various cultural exchanges. You want an amuse-bouche of this amazing morning? Here is our complete program of the day: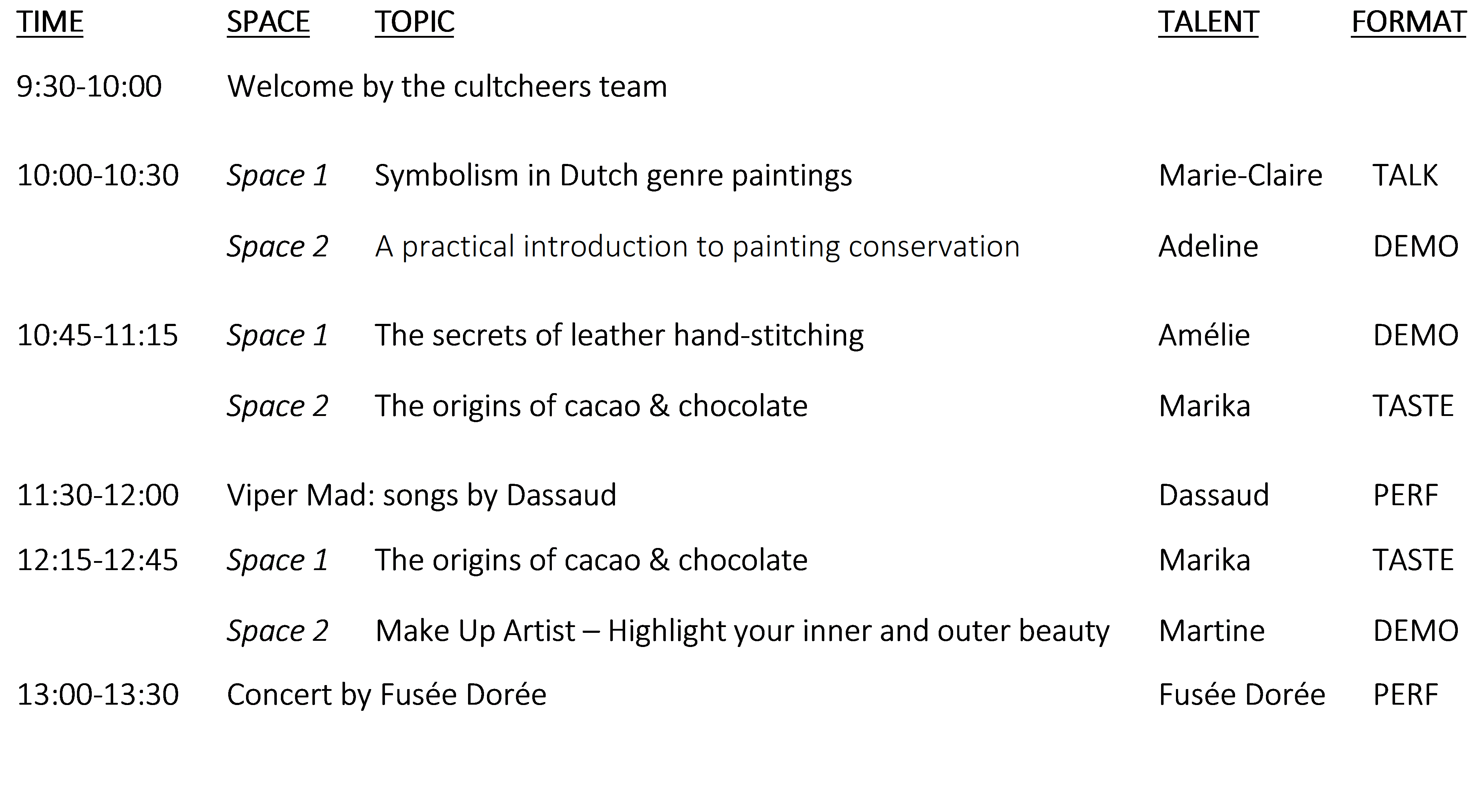 See you on Saturday!
Psst... Until then, you can follow us on Facebook and LinkedIn or have a look at our website to learn more about us...