Description
A "Taste of Christmas" in July" (Yuletide) is an event with vendor booths setup with samples of favorite Christmas foods from around the world for you to taste and enjoy, as well as unique items for you to purchase. A workshops is held after the event for all vendors and others, to help inspire small business to set goals to grow or start a successful business. We hold this event once a year in July in celebration of the entreprenuerial spirit.
RSVP for Free Ticket to receive your gift.
Candy, appetizers, entrees, and beverages from the collection of countries available for you to taste and savor. Music, decorations and the tastes of Christmas will be flowing through the air, so bring a friend and come enjoy! Christmas in July where our Vendors are the **STARS**.
Food Tasting 'n' Shopping: 10 am to 2:00 pm

WBVG WORKSHOP: 2 pm to 3 pm.
Holistic Bible Principles - $15

Periscope and Live Stream Social Media - $25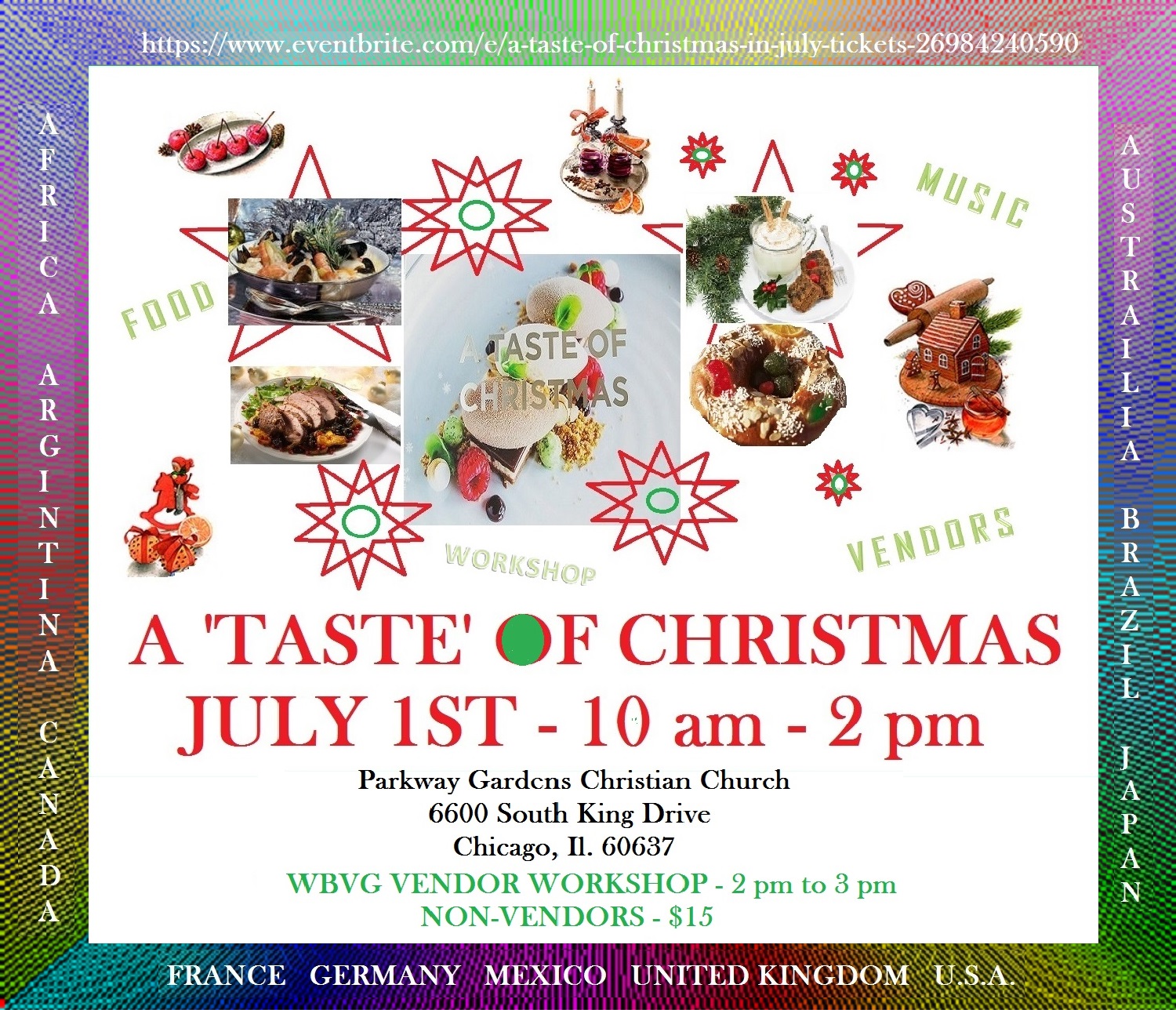 Artistic Creations is a creative marketing company that holds events in celebrations of the entrepreneurial spirit of excellence through membership in WBVG. Each year we highlight and present one of our members.
So Join us as we Celebrate Food","Music", and "Cultures"
There's 3 ways for you to participate in this event:
1. Come and Taste! 2. Come and Shop! 3. Come and Learn!
RSVP your Taste Ticket Here: RSVP