Sales Have Ended
Ticket sales have ended
Thank you! Looking forward to seeing you at the event.
Sales Have Ended
Ticket sales have ended
Thank you! Looking forward to seeing you at the event.
This event involves nude meditations (solo & partnered) designed to bring you into your body and into the present. (mixed gender)
About this event
Go deeper into tantra, into your body, and into your pleasure. In this meditation led by Adam Nicholson (https://adamnicholson.co) and assisted by Lena, we will explore principles of tantra while using our erotic energy to take us deeper into our own bodies.
This event involves nude experiments based in Tantric practices and will be a mixture of solo, partnered, and group activities - each one building off of each other for a powerful experience of your erotic in a meditative state.
This is a non-touch event meaning we won't be touching each other, but you will be touching yourself and bringing vast amounts of pleasure to your body.
This workshop is about taking radical self-responsibility in creating pleasure for yourself in your own body. This is one of my favorite events. I find it to be exciting & sexy, but also calming and grounding.
🔥 Testimonials of past events: https://adamnicholson.co/testimonials
😃 All bodies, abilities, gender expressions, sexual orientations, and skin colors are welcome.
😃 Your full self is welcome and we invite all of your tissues of arousal to show up and enjoy.
😃 This is a nude event where erotic energy often comes through in big ways, but everyone is invited to disrobe to their comfort level and bring in their own energy at whatever level feels safe, and good, for you.
To keep the container tight & safe, you will be asked to leave if…
⛔ Your touch extends to other bodies or if you purposefully place your body in a position where it is likely to be touched by another person.
⛔ You are staring at other bodies or body parts. Everyone will be naked and everyone will be seen but throughout most of the workshop will be on eye-gazing. Projecting your focus onto specific body parts can severely impact your ability to dive into your body and it can make others feel unsafe.
➡️ WHY?
To know what you truly want, you need to be fluent in the language of your body. That means knowing how your heart, genitals, throat, gut, and head are speaking to you.
Also, you can use your erotic energy to transform your life in radical ways. It can bring pleasure, awareness, and presence to your body, which can help you create and manifest more of what you want.
You will leave feeling electric, transformed, and at peace.
➡️ A DEEPER RELATIONSHIP WITH YOUR BODY
Our bodies hold on to energy in specific ways. It can get stuck in our bones, muscles, and tissues, and to transform it we must actively work to shift the energy or it will stay stuck. But to do that we must understand what the body is saying.
Your body & soul are speaking the same language. They hold a wisdom that expands beyond your ego. So, when you can learn to speak that language, you will begin to see your work, relationships, and life more clearly.
As you dive into a deeper understanding of your body, you will access your erotic energy for assistance.
➡️ FACILITATED BY ADAM NICHOLSON
This event will be facilitated by Adam Nicholson. Adam's lifelong journey to understand his body has taken him to many places on earth and on his spiritual path. Having worked with various healing modalities, Adam found that his understanding of erotic energy and how to utilize was something that resonated heavily with him. His aim is to guide others to a deeper understanding of their bodies and souls through their own empowered and embodied erotic energy.
➡️ ADDITIONAL INFO
🔥 Testimonials of past events: https://adamnicholson.co/testimonials
This event is cross-posted on multiple platforms so registrations may not line up with what is reflected on this site.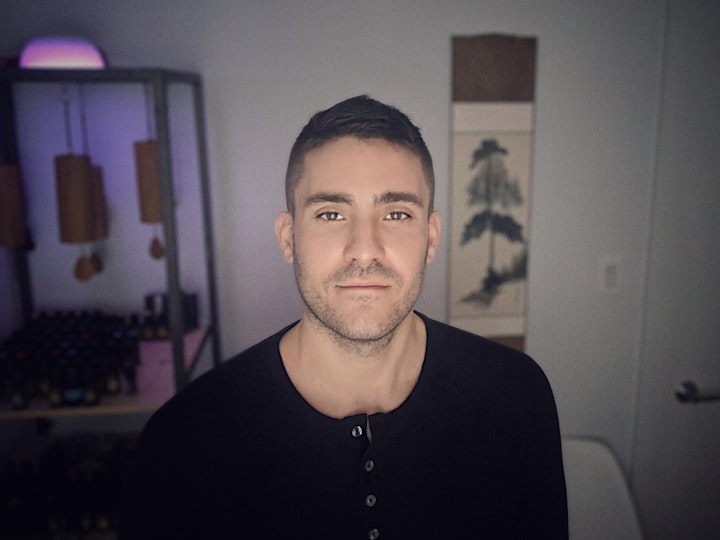 Organizer of A Tantric Journey into Your Erotic (limited to 20, mixed gender)