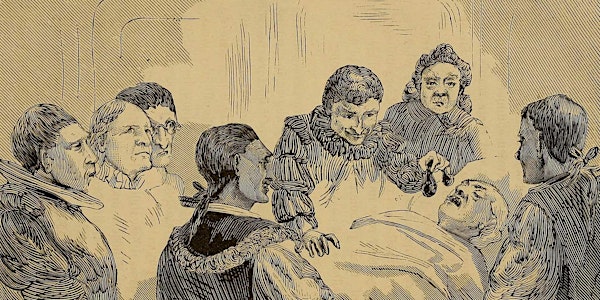 A Survey of Pseudoscientific Scent Studies, with Anna D'Errico (online)
Neuroscientist Anna D'Errico presents a survey of scent-related quackery and pseudoscientific studies related to smell in an online talk.
By The Institute for Art and Olfaction
Date and time
Wednesday, March 22 · 9 - 10:30am PDT
About this event
Perfumery is an art. But it is based in science. While it is easy to forsake rigour in our quest for beauty, it is important not to lose sight of empirical truths. Neuroscientist Anna D'Errico is here to help, in this continuation of our Science of Smell series.
In this class, Anna digs into the history of pseudoscience. We'll explore the olfactory quacks and charlatans in this survey of pseudoscientific smell-related studies. Join us for a facts-based class that provides an overview of pseudoscience relating to scent - busting a few myths along the way.
This online talk is presented as part of The Science of Smell series, a collaboration between the Institute for Art and Olfaction and Anna D'Errico.
This is an online class. The Zoom link will be sent by email 24 hours before the class. If you cannot attend live, we will share access to the recorded class for 7 days with everyone who has registered for the class.
ABOUT ANNA D'ERRICO
Anna D'Errico is a neuroscientist, published author, and independent performer. She combines the science of smell with performances, and teaches sensory training investigating the use of odors in connection with movement and the performance space. She also works as a freelance trainer and science writer.
Links: Website
--
ATTENDANCE AND REFUND POLICY
This is an online class that will take place on Zoom. The Zoom link will be sent by email approximately 24 hours before the class, and reminder emails are sent automatically through the Eventbrite system. Lest these emails end up in your spam folder, please be sure to add hello@artandolfaction.com and noreply@event.eventbrite.com to your address book.
+ Event times are listed in Pacific Time (PDT); please use a time converter for your local start time.
+ Please download and install Zoom before the class starts, to avoid last minute technical issues.
+ Learn more about how we teach and our community guidelines here: https://artandolfaction.com/newcomers/
+ We will upload the class recording after session, and share it for 7 days with attendees. This video is view-only, and expires at the end of the 7 day window.
+ Unfortunately, we cannot offer refunds or credit for this class. Note also that event tickets are non-transferable.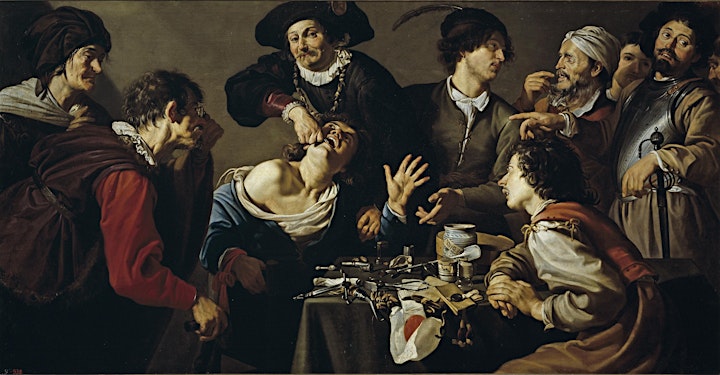 -
Image Credits: "Healing the sick with a Golden Dose." The funny side of physic: or, The mysteries of medicine, presenting the humorous and serious sides of medical practice. An expose of medical humbugs, quacks, and charlatans in all ages and all countries. Addison Darre Crabtree, 1874. Public Domain via Wikimedia Commons.
The quack tooth puller, by Theodoor Rombouts. 1620s. Public Domain via Wikimedia Commons.
About the organizer
The Institute for Art and Olfaction is devoted to creative experimentation with a focus on scent. Our goal is to create new points of entry for people interested in the field of olfaction, while accommodating creative ideas in all mediums. The IAO is a 501(c)3 non-profit located in Los Angeles, USA.