Description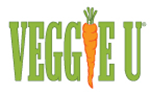 Please join us to get all the dirt
on a cause that continues to grow in our hearts.
---

Veggie U Supper Clubs are a unique way to get a group of supportive individuals together to have some good food and drinks, and raise money for a good cause.
Join us for
An Upscale BBQ, with Beer, Wine & Specialty Cocktails
from Celebrity Chef Jeff Jarrett of Hub55
Chef Michael Lyons of Accessible Gourmet Catering &
Chef John Selick of Ahuja Medical Center.
All guests will leave with a bag of fresh produce from
Fresh Fork Market,
as well as recipes from the chefs!
Please bring a valid form of payment in order to enter a raffle for
a professional Vitamix!

All of the donations made to event will be used to further the mission of Veggie U
and to assist in supplying Classroom Gardens to our local schools.
Your hosts are Megan Granson, Tia Reed Davis, Lisa Ryder & Kellie Emrich