Description
MOONRISE KINGDOM RESCHEDULED FOR WEDNESDAY, AUGUST 30
In celebration of Prospect Park's 150th anniversary, Brooklyn Borough President Eric L. Adams and Prospect Park Alliance present A Summer Movie Under the Stars in partnership with Brooklyn's Nitehawk Cinema.
These free outdoor film screenings on Prospect Park's Long Meadow will feature live musical entertainment followed by family-friendly films carefully selected by Nitehawk Cinema to highlight park themes such as the famed Prospect Park Zoo, summer camps, Little League Baseball and the exquisite flora and fauna.
Live entertainment begins at 7 pm and films begin shortly after sundown at Long Meadow North, which is accesible from Grand Army Plaza and the Garfield Place entrance of Prospect Park.
View our map for location details.
Grab your picnic blanket and head to Prospect Park to enjoy:
Wednesday, August 30
Moonrise Kingdom (Rescheduled)
featuring live entertainment
The year is 1965, and the residents of New Penzance, an island off the coast of New England, inhabit a community that seems untouched by some of the bad things going on in the rest of the world. Twelve-year-olds Sam (Jared Gilman) and Suzy (Kara Hayward) have fallen in love and decide to run away. But a violent storm is approaching the island, forcing a group of quirky adults (Bruce Willis, Edward Norton, Bill Murray) to mobilize a search party and find the youths before calamity strikes.
Wednesday, August 9
Zootopia
featuring an uproarious performance from Brooklyn United Marching Band
From the largest elephant to the smallest shrew, the city of Zootopia is a mammal metropolis where various animals live and thrive. When Judy Hopps (Ginnifer Goodwin) becomes the first rabbit to join the police force, she quickly learns how tough it is to enforce the law. Determined to prove herself, Judy jumps at the opportunity to solve a mysterious case. Unfortunately, that means working with Nick Wilde (Jason Bateman), a wily fox who makes her job even harder.
Wednesday, July 26
The Sandlot
featuring retro R&B tunes from The Binky Griptite Orchestra
When Scottie Smalls (Thomas Guiry) moves to a new neighborhood, he manages to make friends with a group of kids who play baseball at the sandlot. Together they go on a series of funny and touching adventures. The boys run into trouble when Smalls borrows a ball from his stepdad that gets hit over a fence.
Wednesday, July 19
The Neverending Story
with live entertainment by DJ Jane Elizabeth spinning 1980s Hits
On his way to school, Bastian (Barret Oliver) ducks into a bookstore to avoid bullies. Sneaking away with a book called "The Neverending Story," Bastian begins reading it in the school attic. The novel is about Fantasia, a fantasy land threatened by "The Nothing," a darkness that destroys everything it touches. The kingdom needs the help of a human child to survive. When Bastian reads a description of himself in the book, he begins to wonder if Fantasia is real and needs

All live entertainment will start at 7 pm and films begin shortly after sundown at Long Meadow North, located nearest to the Grand Army Plaza entrance at Eastern Parkway. The closest subway station is the Eastern Parkway Brooklyn Museum stop on the 2, 3, and 4 lines. There are no rain dates in the event of inclement weather.
A Summer Movie Under the Stars is made possible with additional support from HBO and Investors Bank.
For more information, maps and directions, visit www.prospectpark.org
This event is free and open to the public. Tickets are not required.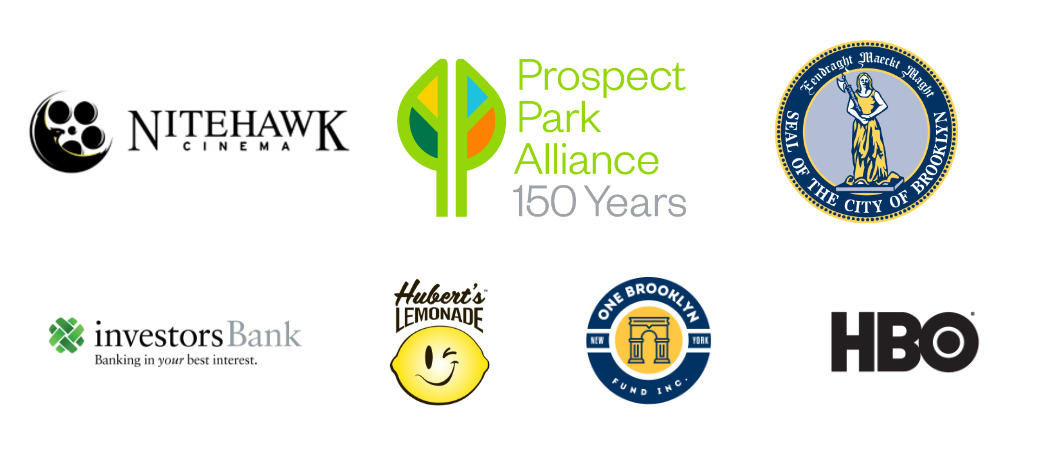 Media Partners: