Description
FABUM's "A Strong Woman: 1 Night / 5 Plays" Ten-Minute Play Festival defies stereotypes of strength and womanhood by presenting stories of women who overcome ageism, civil war, sexual assault, and their own comfort zones to stand up for themselves and what they want.
We are thrilled to present this in partnership with the Drama Committee of the Arts Club of Washington (formerly the James Monroe mansion) which celebrated its 100th year in 2016! As DC's oldest nonprofit arts organization, it was also one of the first clubs in DC to be co-ed, as well as have female artists on its founding Board, which was highly unusual in 1916.
For more information go to FABUM.org.
Organizer of A Strong Woman: 1Night/5Plays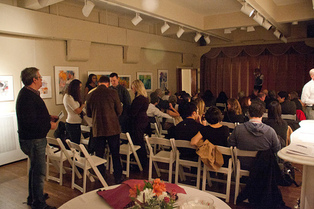 FABUM, Inc. is a 501(c)(3) non-profit arts organization that presents original performance works and creative events that seek to promote reflection of the Self and the world around us. Life is art. Art is life. The Dolce Revolution Project is an ongoing series of non-traditional theatrical experiences that FABUM presents annually.