Location
Fresh Tilled Soil
480 Pleasant St
Suite A410
Watertown, MA 02472
Description
A storyFirst Approach to Human-Centered Design
When we design for experience, subtle and peculiar shifts come into play that demand a uniquely empathic way of thinking about our practice.
We're no longer designing for an 'audience' or 'viewers' through our previously static / mass mediated, one-way delivery of the information and designs we're communicating. Instead, when we consider aspects of interactive engagement for our 'users' to experience — we need to thoughtfully dream up the actual stories we're asking the people in our audience to actively live out.
In this talk we discuss the benefits of putting story at the center of a human-centered design approach to improve the design process as well as the quality of the total human experience we're ultimately all creating through our crucial work in designing for the direction of our mutual future.
About lou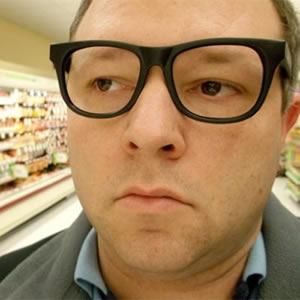 As the an experience designer for Arbor Networks' Security Experience Innovation Labs — lou suSi guides the way to long-term, strategic 'Blue Sky' prototyping and immersive testing for the firm's critically acclaimed DDoS application suite for both enterprise and service provider customers. And as Director of Human Awareness Research formyOwnMind, LLC — lou delves into his more personal and passionate entrepreneurial design side by designing unusually brilliant, inspiring storyFirst experiences that frequently touch upon Design for Good. lou also teaches a rather unique and tactile human-centered Interaction Design course at Massachusetts College of Art and Design and also enjoys an eclectic array of other mentoring and teaching past lives with: University of Massachusetts at Lowell; ArtScience Prize, Boston; and Endicott College.